Levi's black stud button.
Levi's black stud button of jeans that can hold the hearts of Levi's lover, not least Levi's 501, which has the finest fabrics of beauty and durability. Even today it is less visible. But still there are people who want to take over Levi's Black Leaf, a lot of Levi's Black stud where it originated?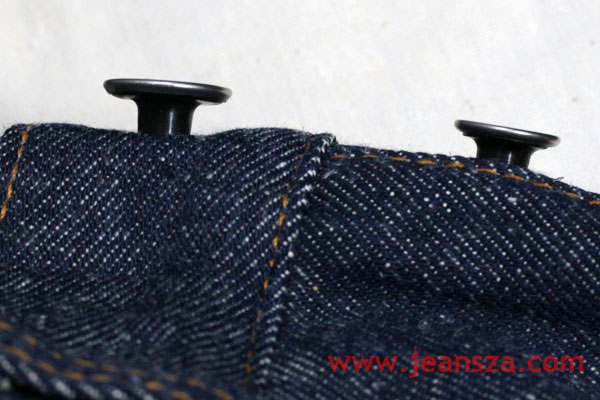 In 1987, Levi's jeans changed the raw materials used in a variety of production. And the most obvious is that the studs of all jeans use black polymeric material (plastic) because modern industrial technology can produce materials like plastic or polymers. Strong. It can be used to replace many types of metals and is much cheaper. That's why Levi's has changed the metal studs (silver) to polished plastic buttons (black), but the buttons are still metal. The classic of all ages.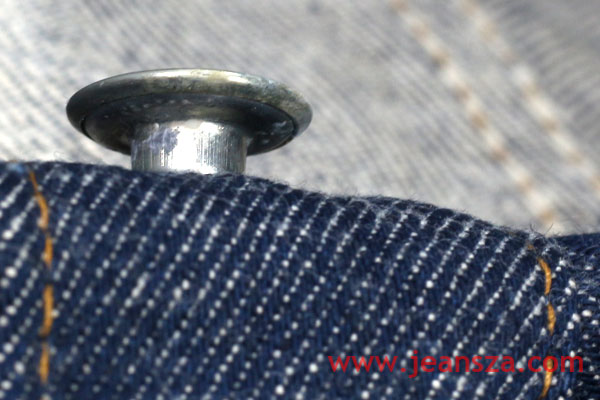 Before that, Levi's used a metallic black stud button.The timing of Levi's buttons is short for only six years. Many Levi's jeans have studs black leathers, which were 1987-92 and later re-used. Metallic Button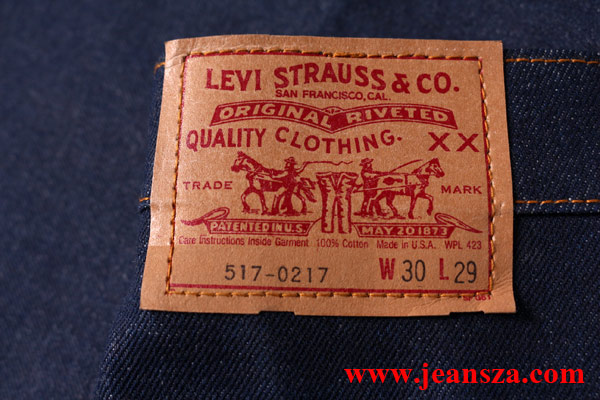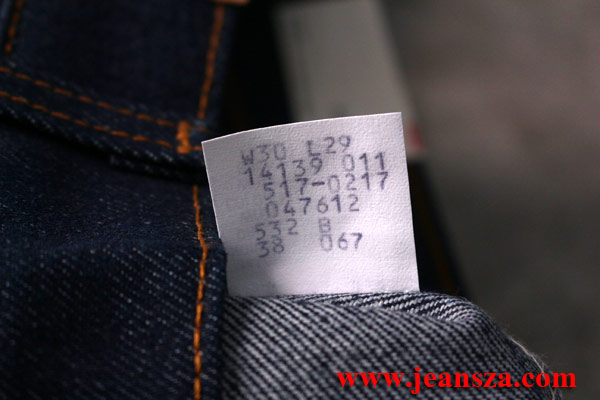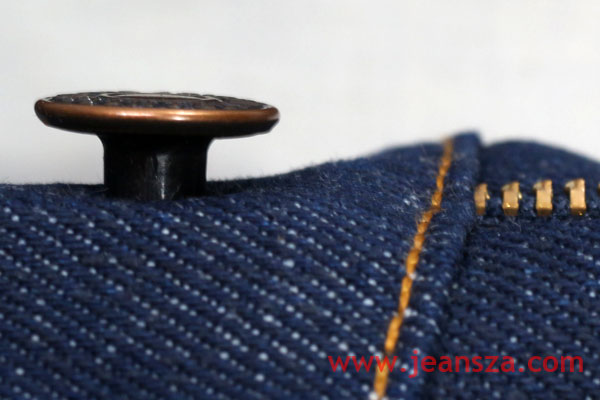 During this 6 year period, studs button black has been used with many Levi's jeans. Even in the Levi's 517-0217, the above picture shows that these pants use Zip Fly (zipper). Only one It is also used as a black plastic material. If you notice the label Care Instruction label, it will be found that this jeans was produced in June 1987 is considered to be the first year of production of black rods ever.
Levi's jeans are not just for this period. The stem of the button is studs black. However, there are still different gaskets on the back. Obviously, that is. Use of certain coatings is subject to the Levi's trademark. To be durable. Do not loose it. Thus making the trademark Gasket badge Time to light Many people call it "glazed labels".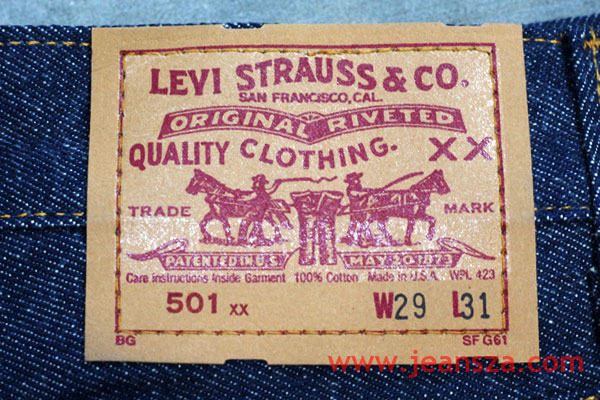 But the specialty that many people own is. Levi's 501 jeans are the "black fabric" that is more beautiful than the previous generation, the fabric is soft and comfortable to wear when used for a long time. It gives a beautiful color. And shape to fit the wearer perfectly. View Levi's 501 Black Leaf Bottom View.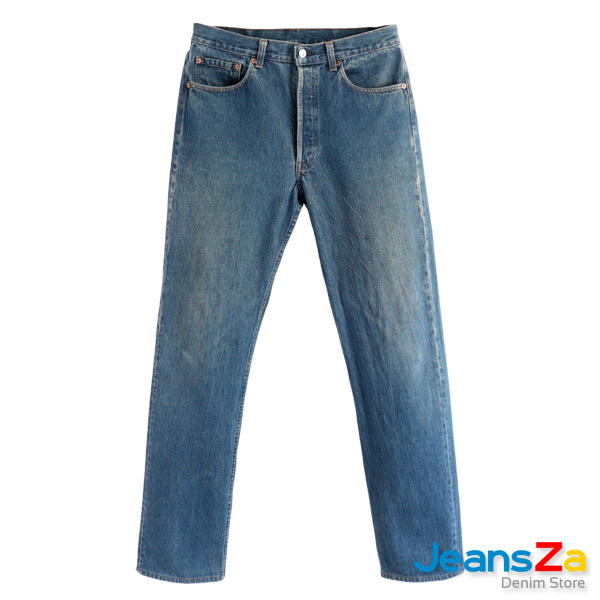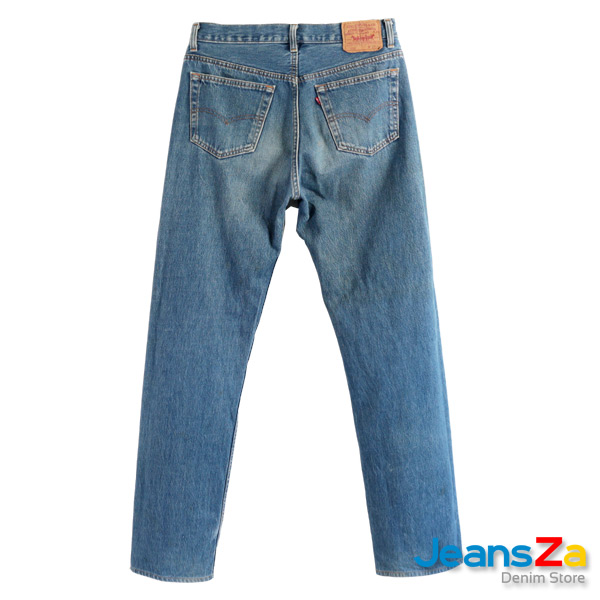 The image above reveals the shape of jeans Levi's 501 buttons are black. Although it has been used to moderate, but the proportion and shape is still beautiful. The color is broken into a fine sand and fine detail.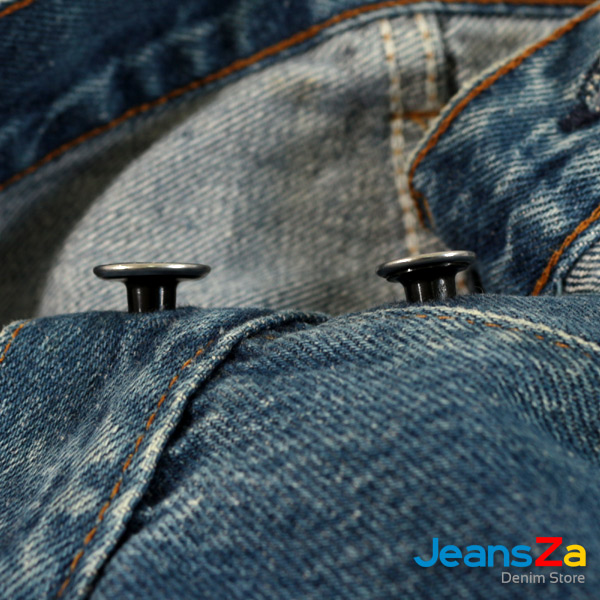 Levi's 501 Black Leaf Button Levi's 501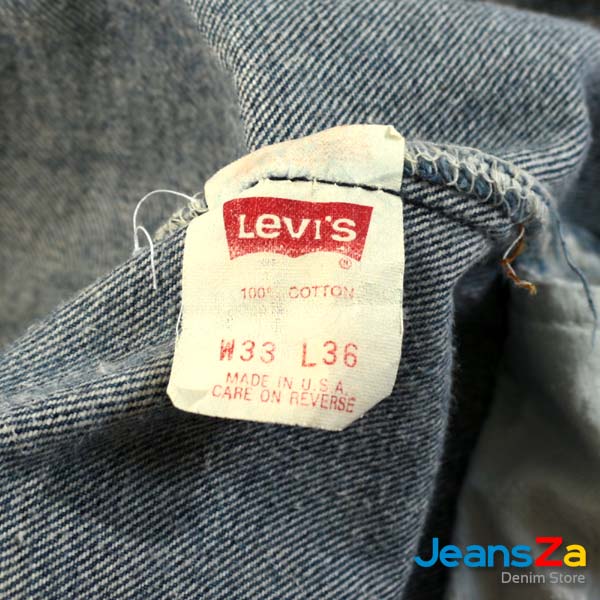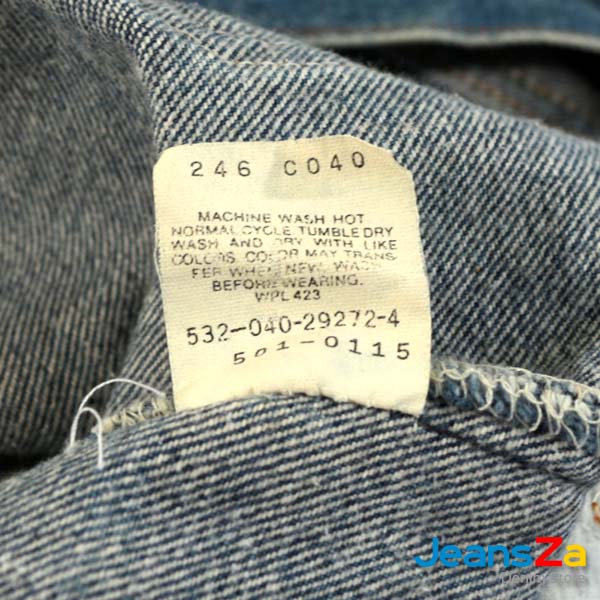 In addition to the trademark gasket sign. Polish In the Care Instruction label, red ink is used to print Levi's logo. The other side is black ink. This will only have a red label. There is a pure black ink. I have it.
Conclusion: Levi's Black Rod
The production of 1987-1992 for a total of 6 years (but in late 1986 about 11-12 it was found that the black rod. In the factory code button number 501)
Labeled glazings on the trademark.
Black rods are found in many models produced in this period. And the sign is a varnish.
Levi's 501xx, Levi's 501 is a beautiful sand.
The seam is not the red edge.