Levi's Bar Tacks.
Small parts Levi's Many people use the criteria to identify the age of vintage Jeans Levi's. What jeans are Levi's in that era. How years old. Actually, there are many other components, but this time we will focus on the "Bar Tacks"
What is Bar Tacks? Levi's back pocket. If you look at two back pockets, you'll see four pockets. That's what he calls "Bar Tacks".
Why is it that many people who love Levi's have to focus on "Bar Tacks" because of Levi jeans. First off, the top of the bag will not be stitched to the current "Bar Tacks", but will be used as a rivet pin at the corner of the bag. To be strong. Because the denim at the corner of the bag it has a thick fabric because it folds several layers. And the sewing capacity of the sewing at that time was also difficult.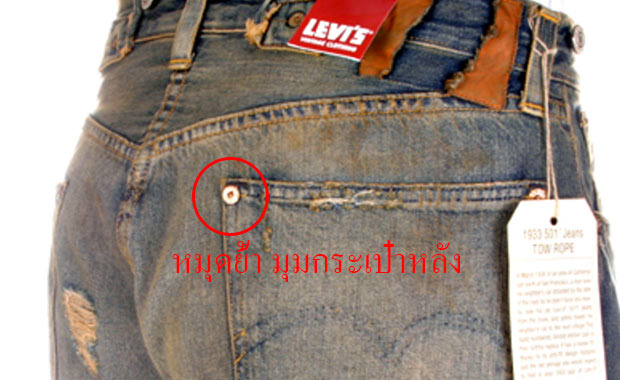 The rivets in the back pocket makes it a problem for many people. It's time to sit down on the couch. Or home furniture What car ride? Rivets Levi to touch will cause wrinkles immediately cause a lot of damage. He complained to Levi about these problems.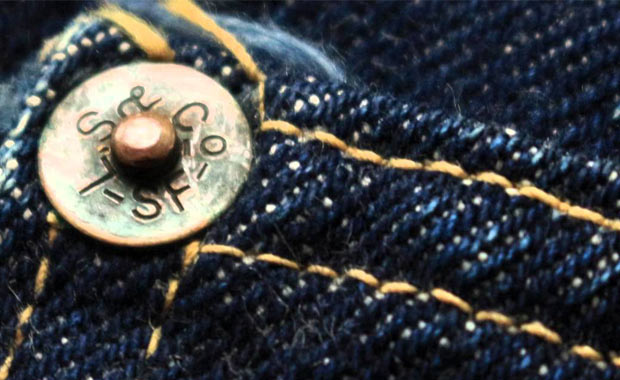 Then Levi's In 1937, it was used to sew "Bar Tacks" instead. "Hidden Rivet" hidden in the corner of the bag is a black thread or dark blue. This year, the "Red Tab" flag is attached to the corner of the bag (Big E was born this year).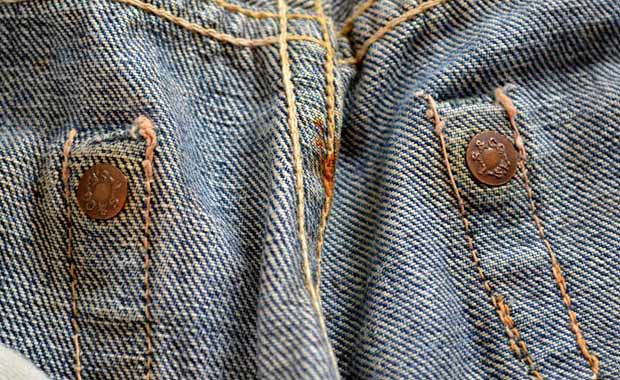 Then in 1966, Levi's stripped off the hidden rivets, and from now on, there would be only .That is the bar taks on the back pocket to this day.
This time we come to see the "Bar Tacks".
Levi's back pocket "Bar tacks hidden" noted from the picture below. We will see the sewing Cigar Bag Corner with black thread. But it is only a little, it is called "black sew". The era of jeans Levi's "sew black" is 1966-1977 era of fabric. (But maybe a little later in 1977)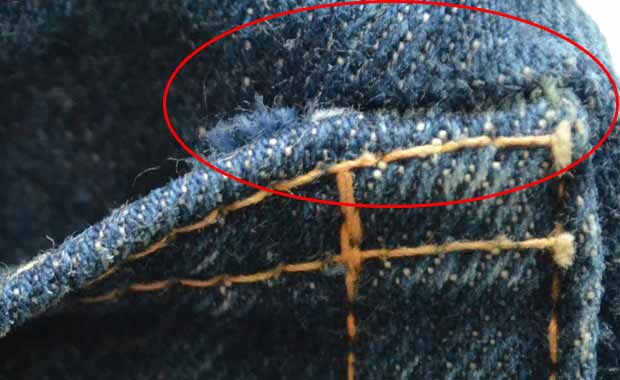 This is Levi's Black sew. The "semi-sand denim" was used to produce trousers and changed many sewing patterns. Including sewing bag corner. The black yarn will float out clearly. The so-called "Black bar tacks" this era, about 1977-1982.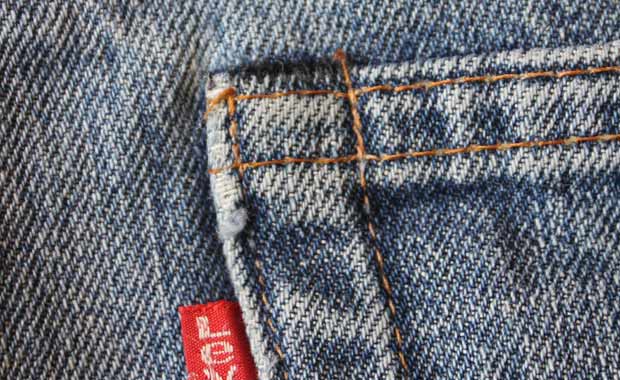 Levi's Bag, Orange sew, or Gold sew is a modern era. Use a sewing machine Cysticus beautifully. And use orange yarns like other stitches, which you "Sewing Orange" is still used today. Starting from year 1983-present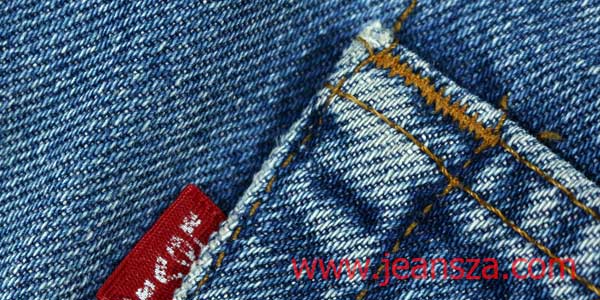 How are you? Enough to know the details and history of "Bar Tacks Levi's", then some offline. Of course, those who know about these details. He would buy jeans Levi's year old clothes that match the era he wants to be inexpensively affordable.
1937-1965 Hidden Rivets
1966-1977 Black Bar Tacks hidden
1978-1982 Black Bar Tacks
1983-present Orange Bar Tacks
JeansZa encourages everyone to put jeans.