Super Vintage LEVI'S 501XX ปี 1906
If we want to see expensive jeans I think that these jeans would be suitable for everyone to see. It's LEVI'S 501XX (Big E) jeans made in 1906. It's an old jeans in Super Vintage level that we can't easily find.
LEVI'S 501XX Year 1906 Vintage Rare Price 7,800,000 Yen Sold in a vintage clothing store in Japan.
The condition of the jeans in the front hanging is shown to us.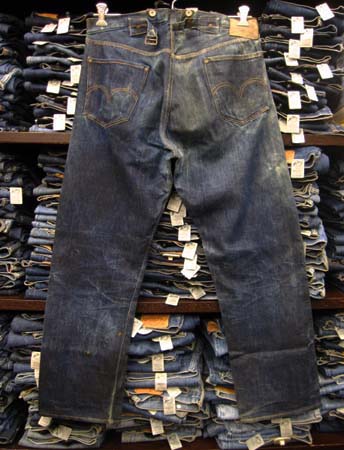 Jeans LEVI'S 501XX back condition.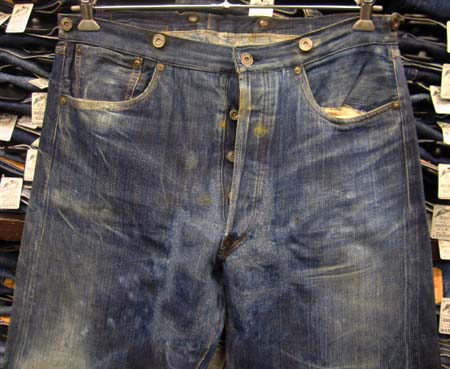 This LEVI'S501XX doesn't have belt loops, but uses buttons to attach to the suspender.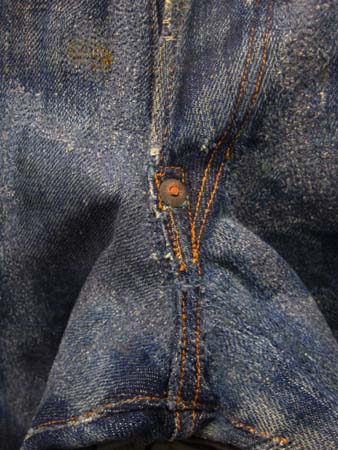 There is a copper pin at the crotch. to strengthen the goal to reach the crotch before Levi's removed this button. Cause as they sat by the fire The button then heats up and touches his innards.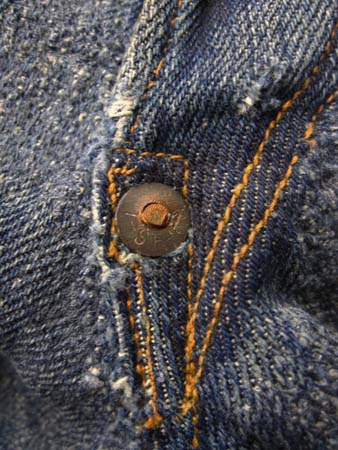 Copper rivets like this are very rare.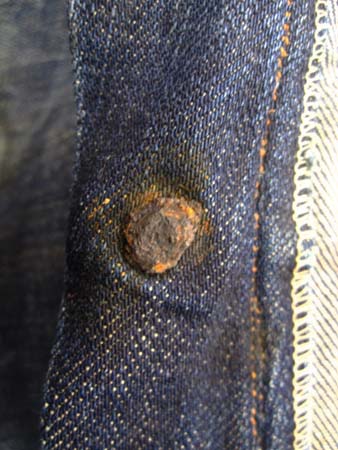 The inner rivet is old with time.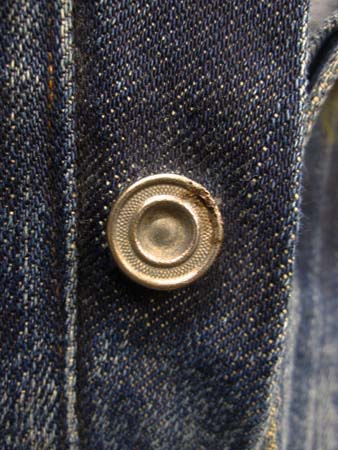 Silver metal buttons are unmarked Levi's trademark.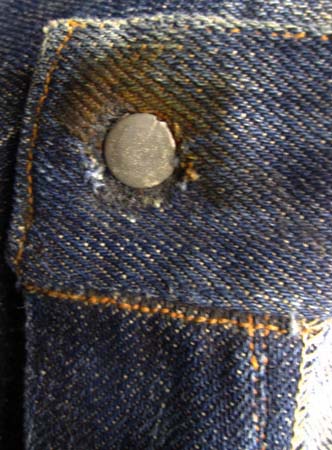 The rivet on the inside of the button is silver-colored metal.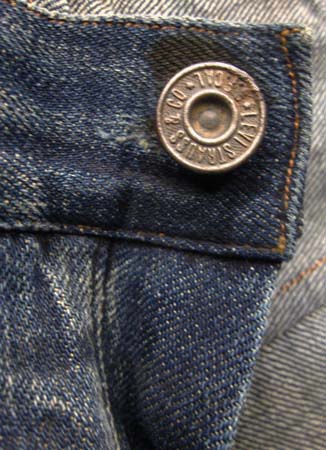 The buttons on the top are silver-colored metal. and has a trademark of Levi's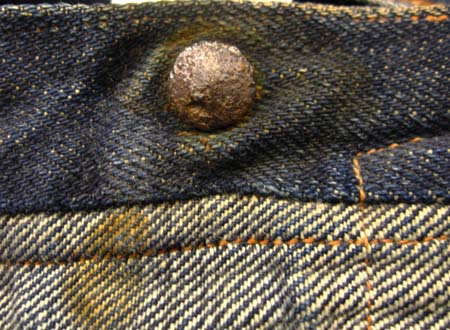 Rivet on the inside of the button.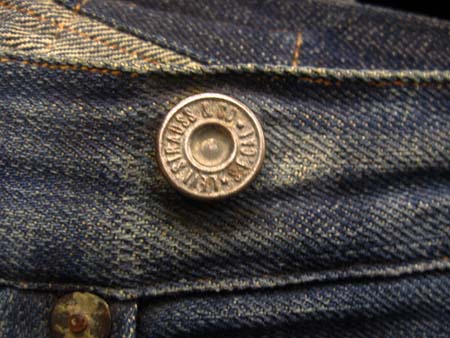 button fasteners It's silver-colored metal and has Levi's trademark lettering.
The stitching on the back pocket is made of dark brown yarn.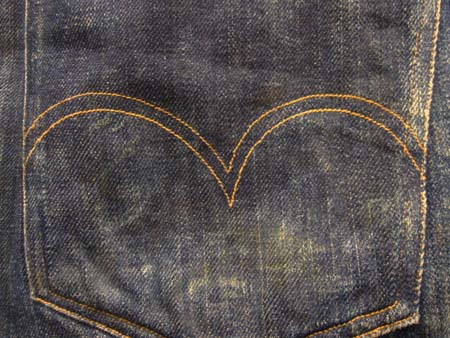 The pattern on the back pocket doesn't have a specific pattern. It is a manual control of the movement of the machine.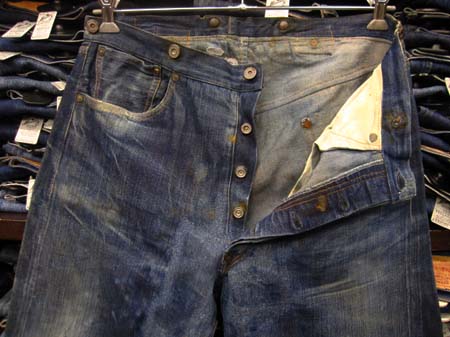 There are only 4 buttons on the crotch, made of silver metal.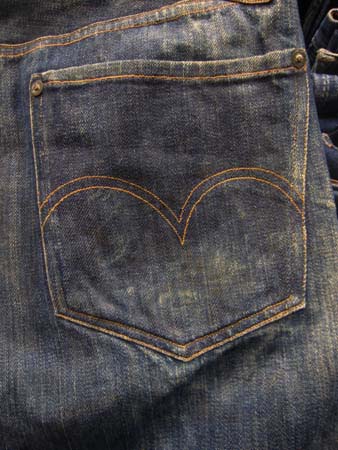 The back pocket has a pentagon shape with rivets in the corners of both pockets.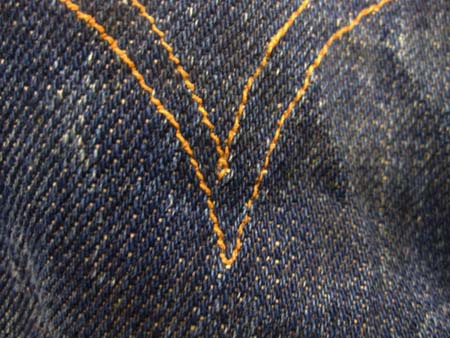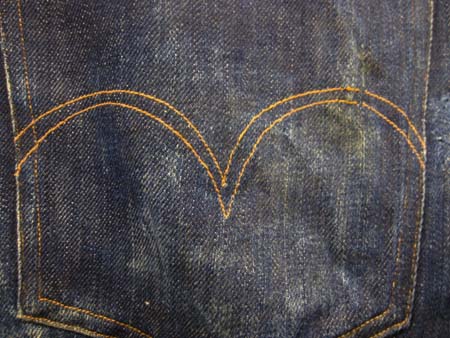 The patterns on the back pockets are often uneven. depending on the skill of the walker each time.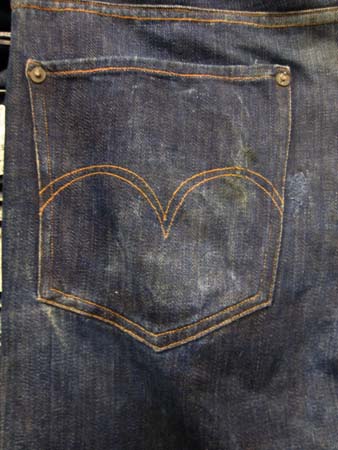 The back pocket is long and large. There are rivets to increase strength.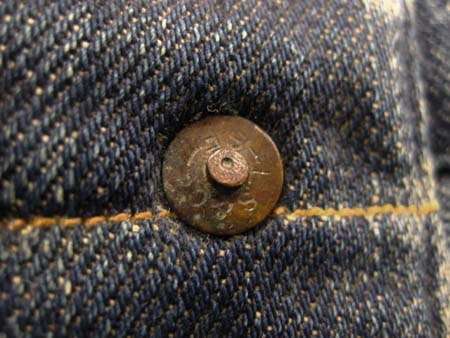 Rare old style copper rivet.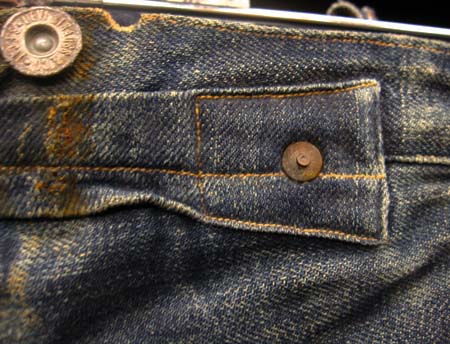 The belt on the back uses rivets to be fixed with threads.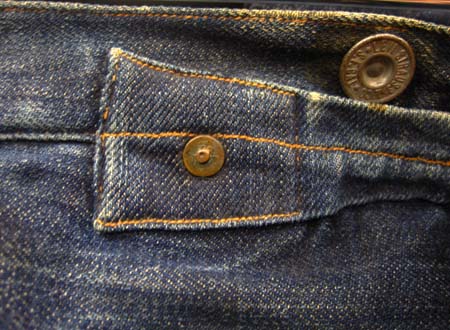 Fixing the copper rivets on the rear belt cable.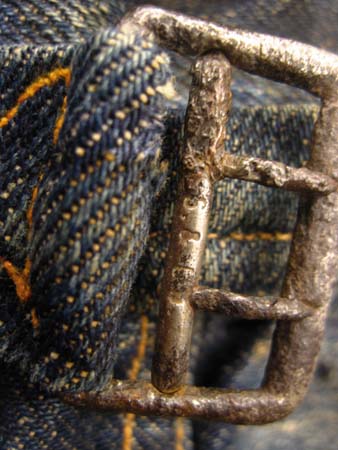 The rear belt has a double prong style buckle to adjust the level.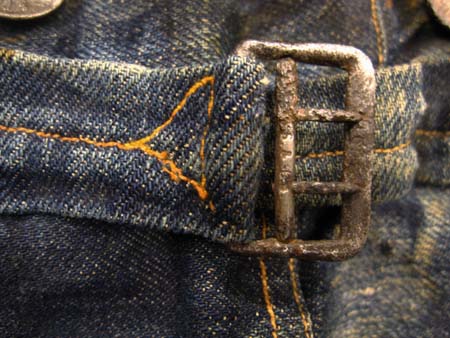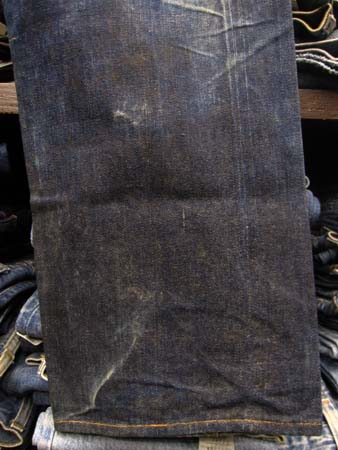 The fabric of the LEVI'S501XX jeans is made of Amos Cage denim.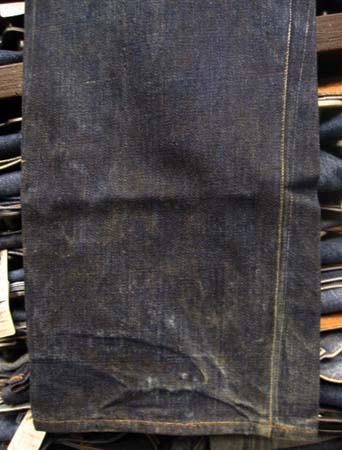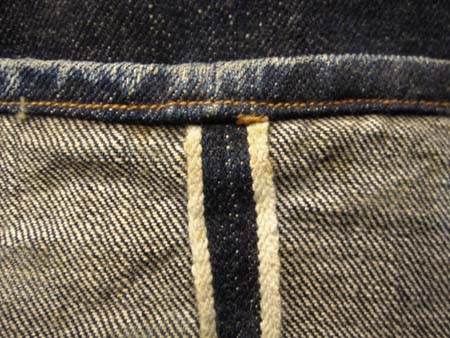 The inner seam reveals a selvedge, but no red thread is visible.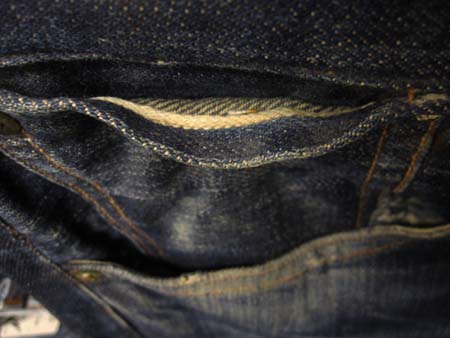 Like the inside of the coin purse, there is a white rim. What we call selvedge.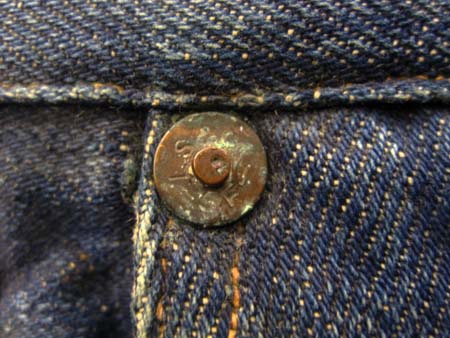 Copper rivets in the corner of the front pocket.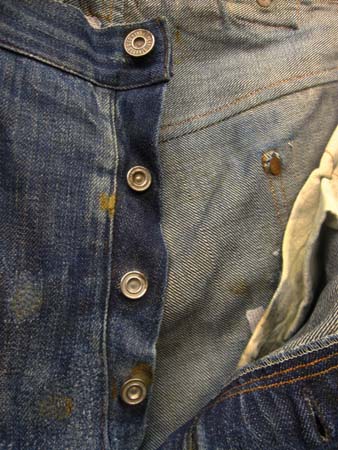 inside the back pocket area will notice the rivet inside.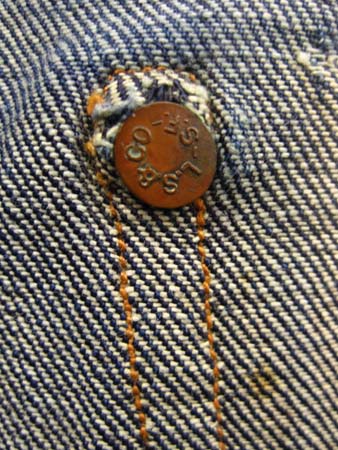 A copper rivet is located inside the corner of the back pocket. which is very rare For vintage jeans LEVI'S501XX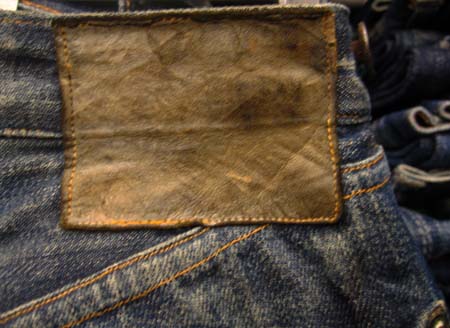 patch trademark attached to the back right which is made from genuine cow leather Most of the details will fade over time.
If anyone finds jeans like this anywhere, they can keep them. Because in the group of jeans collectors, the price is quite high. For jeans super vintage LEVI'S501XX year 1906.