Levi's 203 Super vintage 1890s
Levi's 203 jeans, this is another old jeans that is classy. Super Vintage (Super Vintage) Rare, expensive, this item is stated that it was produced in the 1890s with the highlight. One pocket in the back (One Pocket) is a pair of jeans in the early days. which is very difficult to see nowadays.
These precious Super Vintage jeans. It dates back to 1890 with only one back pocket. before having both back pockets There are very few jeans in this model. More difficult to find than Levi's 501 jeans that are produced in larger numbers.
Levi's 203 One Pocket is much harder to find than Levi's 501 One Pocket.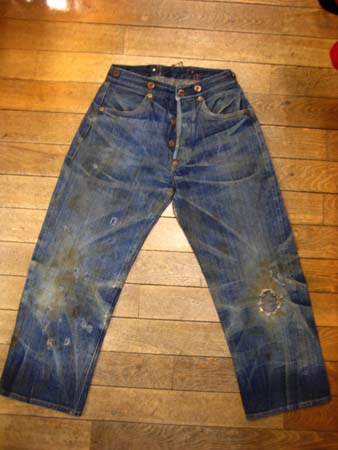 These Levi's 203 jeans appear in a vintage store in Japan. The selling price, including tax, is 4,500,000 yen, about 1,268,574 baht in Thai currency.
It is another very rare and precious pair of jeans.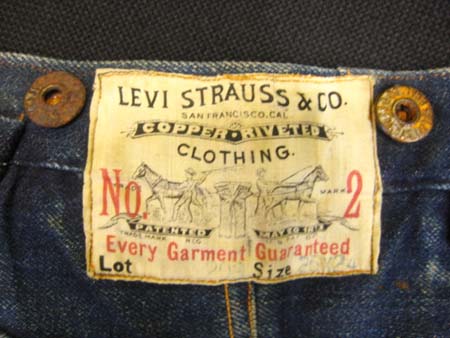 The patch label on the back of the jeans is in the middle, indicating the Levi Strauss & Co. brand trademark.
before the leather and then change to the current gasket paper.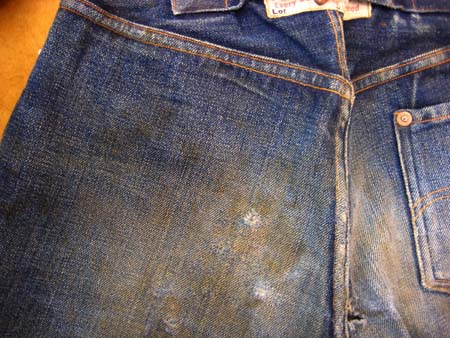 There is no pocket on the left hand side. Because in the past, I haven't seen the benefits of using this bag.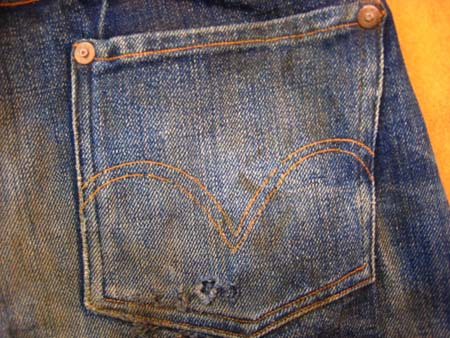 The pentagonal back pocket has a unique bow pattern. The bag pattern is hand-embroidered. In this era, there are no beautiful patterns like automatic machines. The body of the bag is sewn with thread and is reinforced with 2 copper pins at the top of the corner of the bag.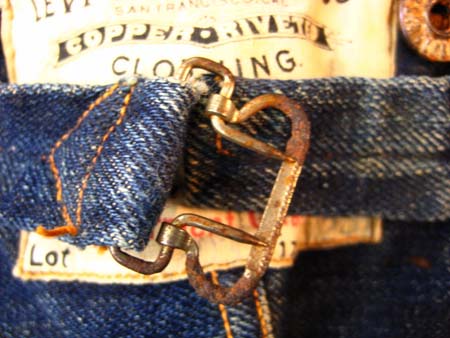 On the edge of jeans, there is a Belt strap with pointed metal locking fangs. to tighten the fit tightly to the wearer's waist In that era, no one used a waist belt. Jeans therefore do not have a belt around the waist.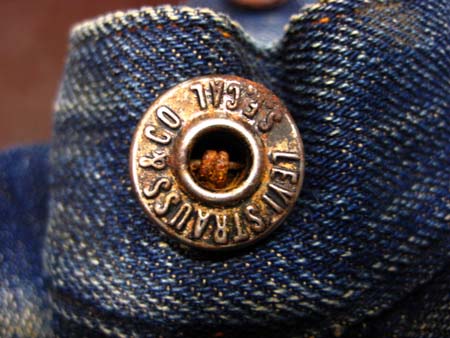 Metal buttons stamped with trademark letters of Levi Strauss & Co.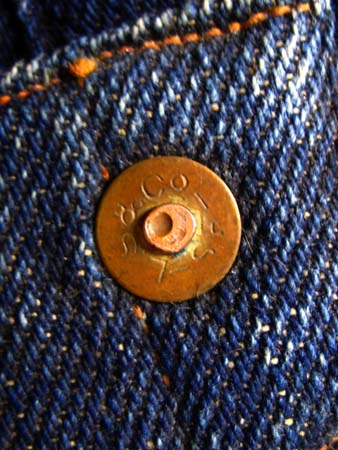 Small rivet made of metal, copper and nailed by Levi's trademark.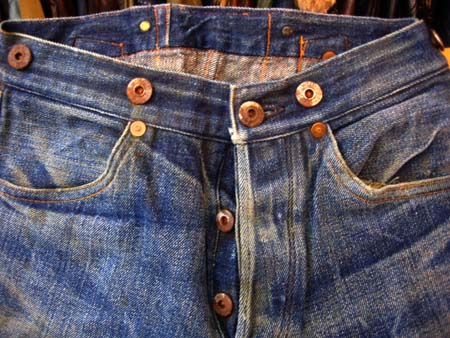 front of jeans There will be 4 buttons on the waistband to attach to the suspenders. in order to hold it against the wearer's shoulders so that the pants do not fall to the floor In the past, the pants weren't worn with a waist belt.
And this is an old jeans trade that has been gathered together for each other. Maybe you'll find these jeans tucked away in your home's wardrobe. The selling price is considered expensive.