LVC 1954 LEVI'S 501ZXX, the first zip of Levi's
Levi's 501 jeans have a history of over 100 years. During the past years there have been many developments and changes. Levi's 501 is truly a history of jeans.LVC 1954 "LEVI'S VINTAGE CLOTHING" Which was a retro production in the year 1954. We came to see the details and specials of this model jeans.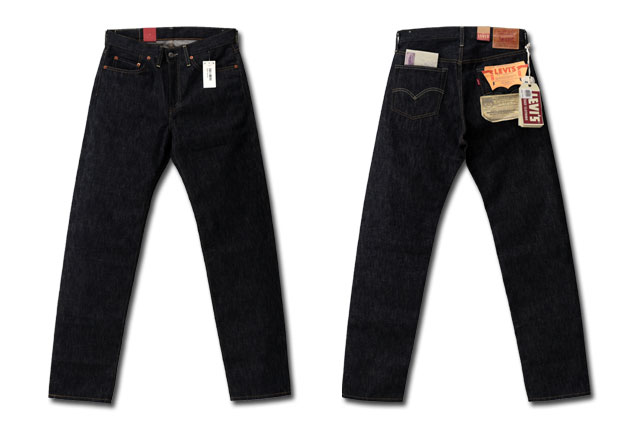 In 1954 LEVI'S 501XX jeans were affected by European fashion. That spread into eastern America And European. Is a fashion jeans for teenagers and uses the zip "Zip Fly" or "Zipper" instead of using the button "Button Fly" to close the front crotch like LEVI'S 501XX.
The competition in the Levi's market cannot accept other brands of jeans to easily expand into America. Levi's decided to use the Zip Fly in LEVI'S 501XX jeans, which originally used Button Fly. When zipping into LEVI'S 501XX, it is necessary to change the name of Lot.No. to LEVI'S 501ZXX to clearly distinguish it from each other.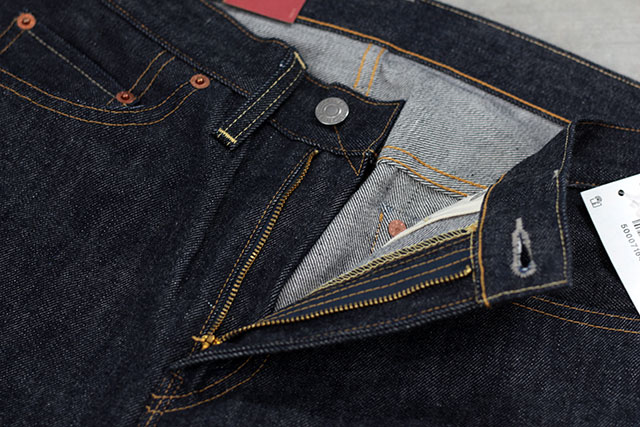 In the picture shows LEVI'S 501ZXX brass metal zip, TALON pump and number 42, if turned back to the USA pump too.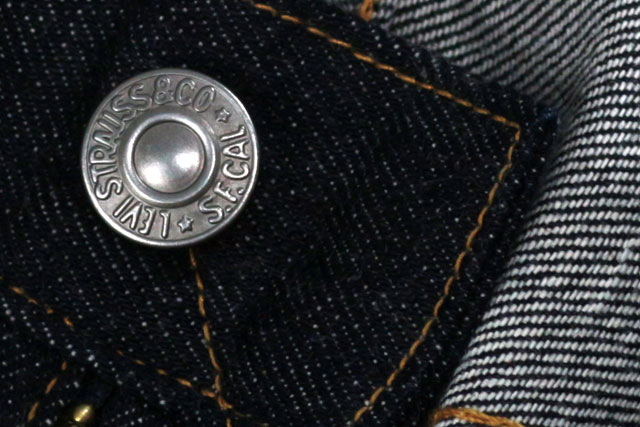 LVC 1954 LEVI'S 501Z XX Front buttons, top grain, silver-coated metal.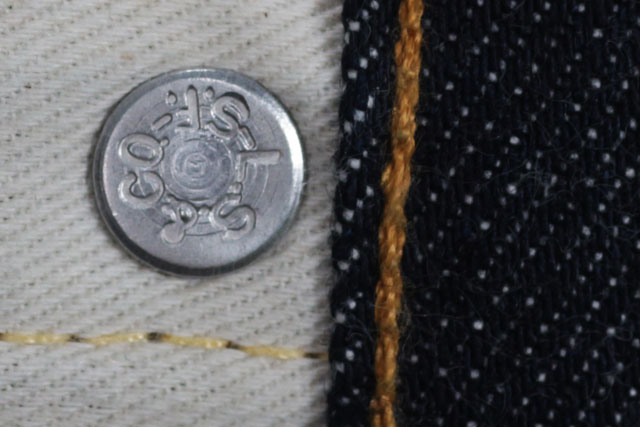 The back pins are silver aluminum. Stamp the company's initials.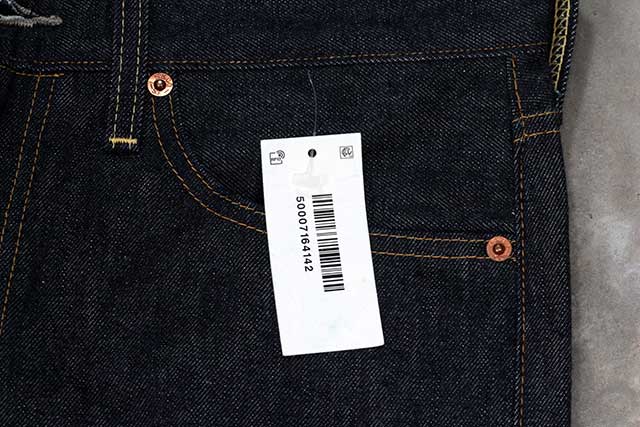 The rivet outside the bag is a copper rivet. Company stamp If it is a new item, there will be a barcode label attached to the pants LVC 1954  LEVI'S 501Z XX.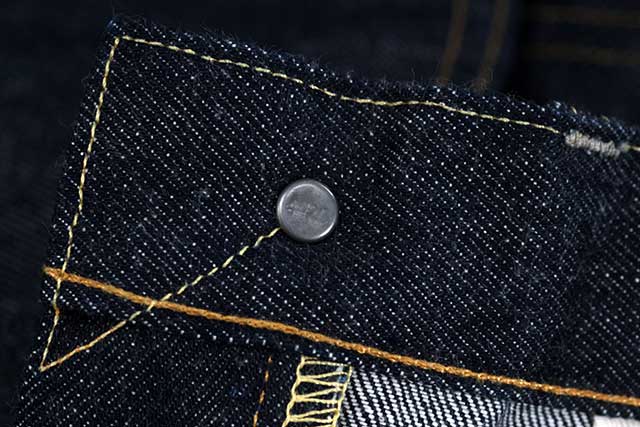 LVC 1954 LEVI'S 501Z XX Button Studs Backside, hammering the code number of the production facility in America 4420. The numbers in the picture may not be clear because of image file compression. This image also shows the V-Stitch clear stitching.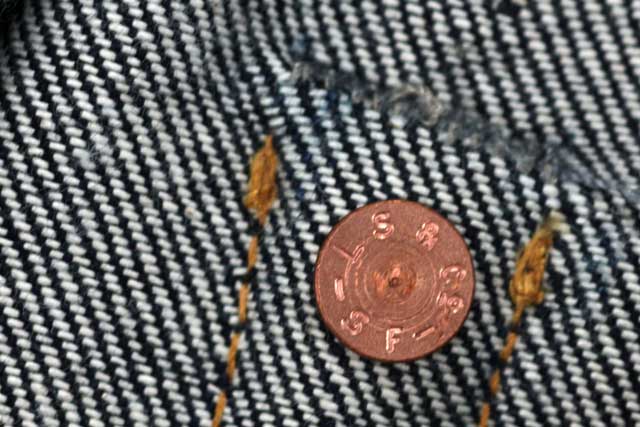 LVC 1954 LEVI'S 501Z XX inner rivet, back pocket Or that people play jeans, often called "Hidden rivets" as copper metal stamps for company abbreviations The upper side also has zigzag stitching in the corner of the bag as well.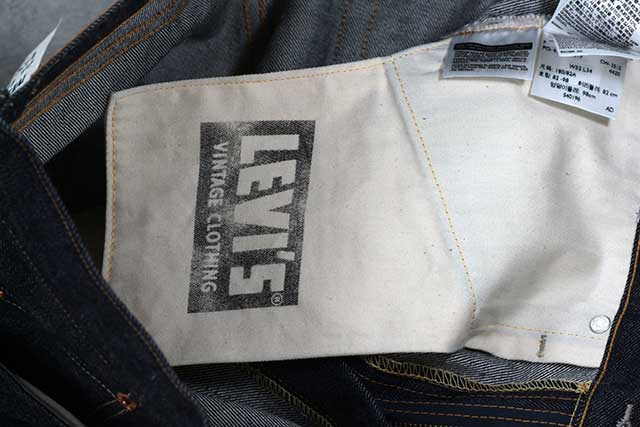 LVC 501Z XX in the bag, paint (LEVI'S VINTAGE CLOTHING) clearly.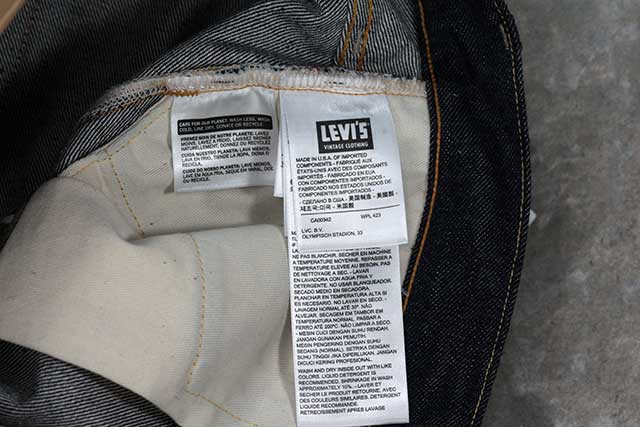 LVC 1954 LEVI'S 501Z XX for care labels. Care Instruction in this section will not imitate the 1954 antiques that are seen as signs like those of modern jeans.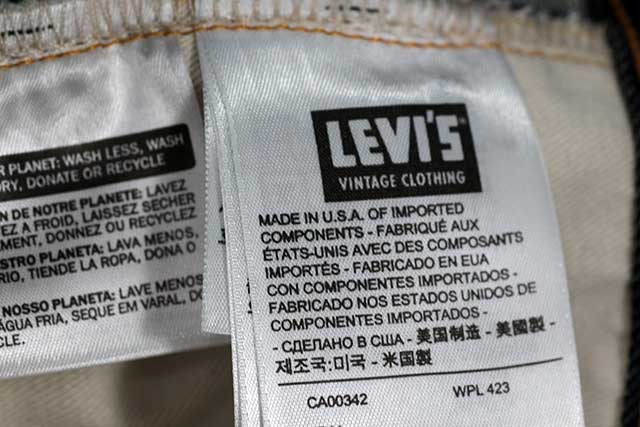 LVC 1954 LEVI'S 501Z XX The top line indicates the production location clearly. MADE IN USA OF IMPORTED.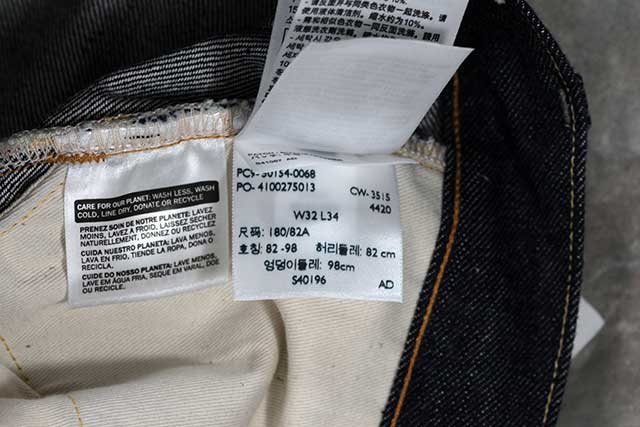 LVC 1954 LEVI'S 501Z XX Labels Care will have many sheets. A lot The bottom part will also include important details such as CW-3515, meaning production in the 35th week of 2015. For the numbers below 4420 is the production location code must match the button number.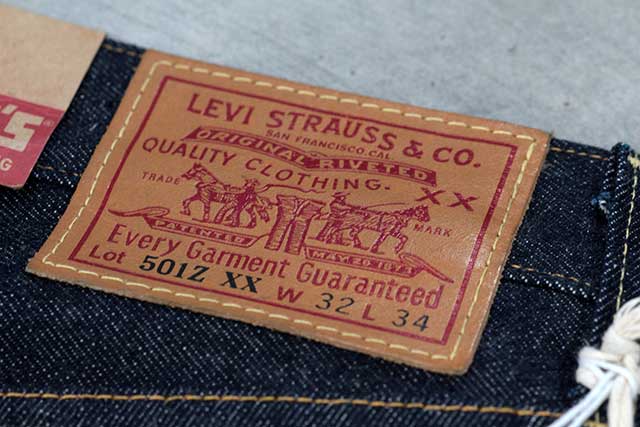 LVC 1954 LEV'S 501Z XX trademark Two horses are leather.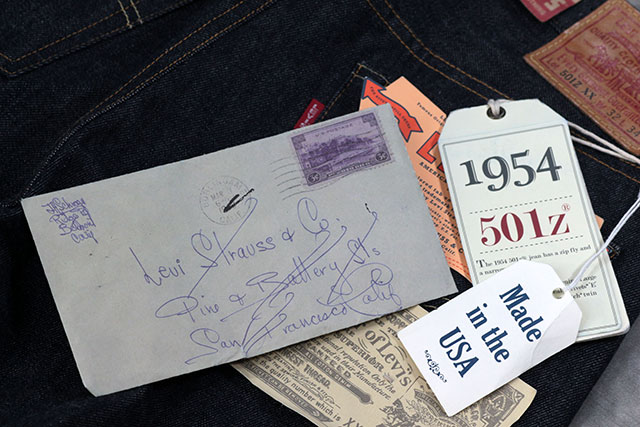 LVC 1954 LEVI'S 501Z XX If buying is new, never used These labels must be complete with envelopes. The story of this jeans. Is guaranteed by Levi's.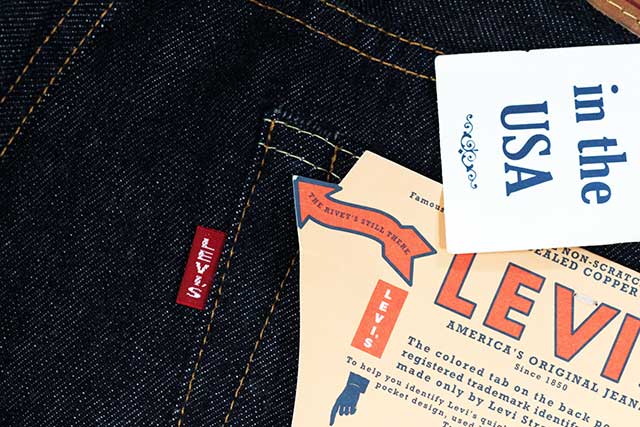 LVC 1954 LEVI'S 501Z XX for the red tab will be LEVI'S or Big E.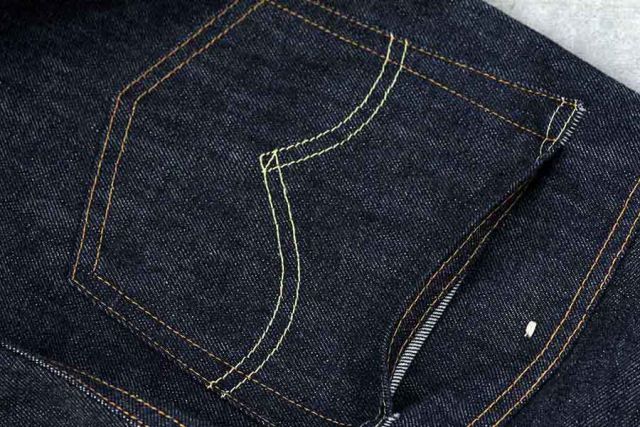 LVC 1954 LEVI'S 501Z XX Bag after arcuate stitching will be beautiful because using a double needle machine with a diamond cut point and a back pocket is a single, single thread single stitching.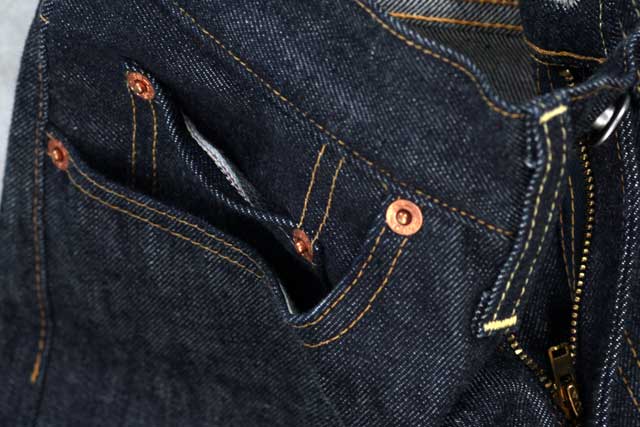 LVC 1954 LEVI'S 501Z XX Small Front Pocket or Watch Pocket bag is selvage red line.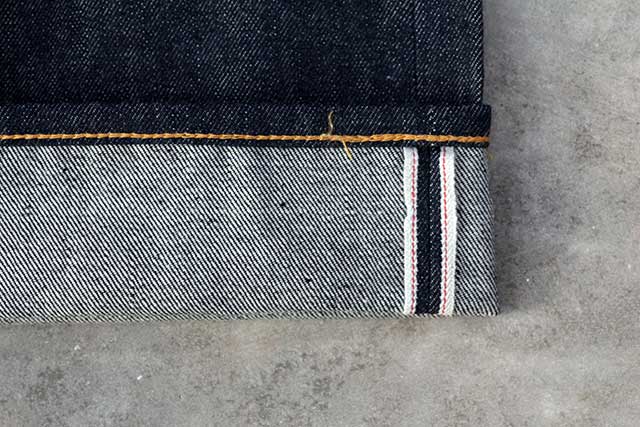 LVC 1954 LEVI'S 501Z XX with selvage red stitching lines.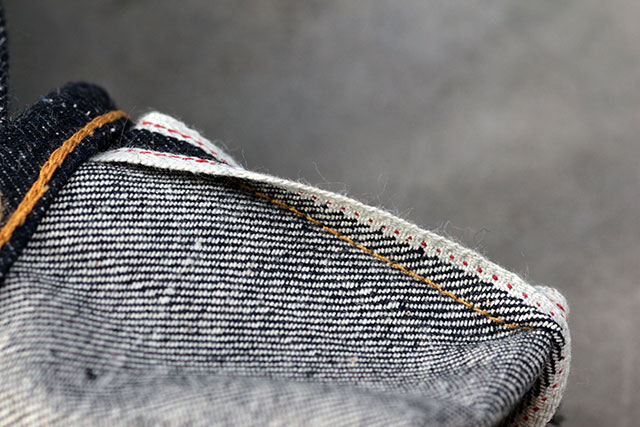 LVC 1954 LEVI'S 501Z XX Single stitching.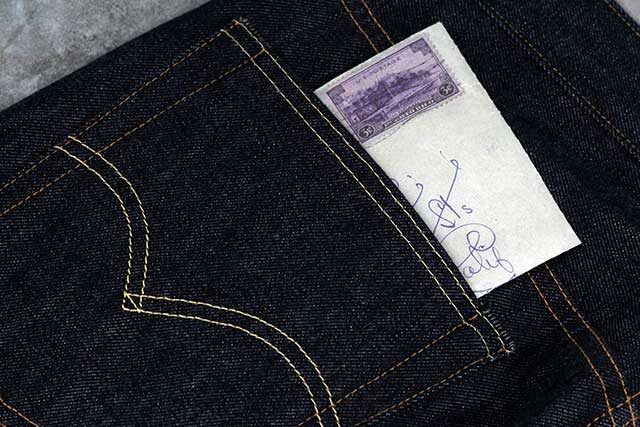 LVC 1954 LEVI'S 501Z XX Left back pocket There will be an envelope telling the story of this model of jeans. Is guaranteed by Levi's.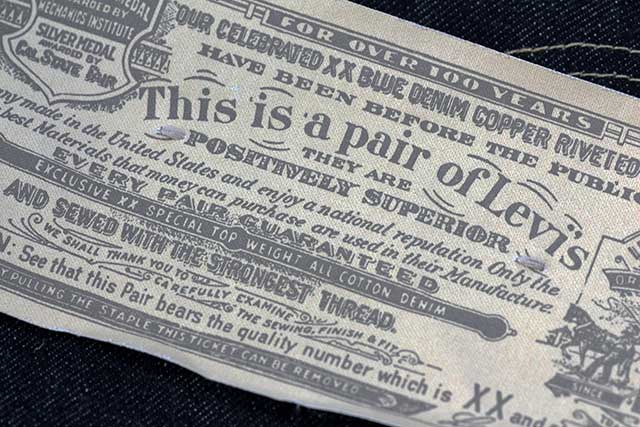 LVC 1954 LEVI'S 501Z XX Guaranteed ticket is sewn to the right hand bag. The paper is similar. With a vinyl label.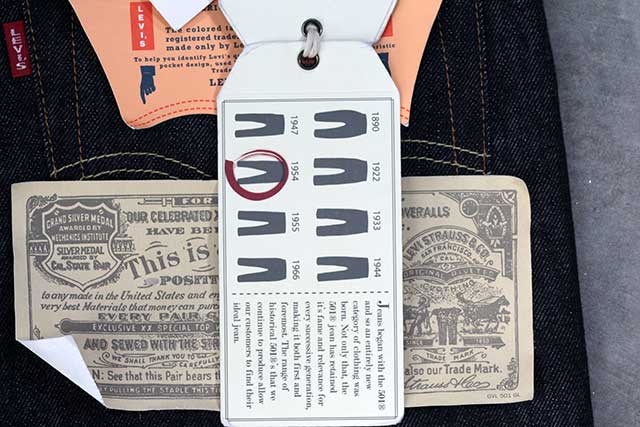 LVC 1954 LEVI'S 501Z XX
LVC 1954 LEVI'S 501Z XX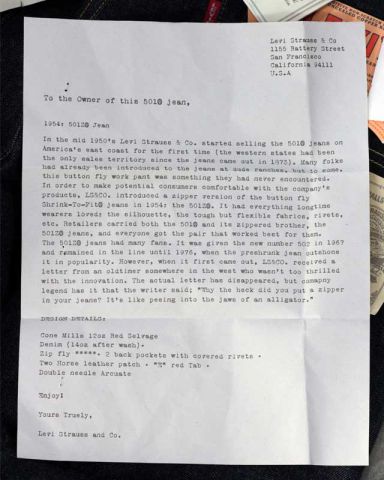 The interesting thing for me is the content in that letter. What I had never read before, the letter was sealed.
Levi Strauss & Co
1155 Battery Street
San Francisco
California 94111
To the Owner of this 501® jean,
1954: 501Z® Jean
In the mid 1950's Levi Strauss & Co. Started selling the 501® jeans on America's east coast for the first time (the western states had been the only sales territory since the jeans came out in 1873).Many folks had already been introduced to the jeans at dude ranches, but to some, this button fly work pant was something they had never encountered. In order to make potential consumers comfortable with the company's products, LS&CO. introduced a zipper version of the button fly Shrink-To-Fit jeans in 1954 : the 501Z ®. It had everything longtime wearers loved: the silhouette, the tough but flexible fabrics, rivets, etc. Retailers carried both the 501® and its zippered brother, the 501Z® jeans, and everyone got the pair that worked best for them. The 501Z® jeans had many fans. It was given the new number 502 in 1967 and remained in the line until 1976, When the preshrunk jean outshone it in popularity. However, when it first came out, LS&CO. received a letter from an old timer somewhere in the west who wasn't too thrilled with the innovation. The actual letter has disappeared, but company legend has it that the writer said; "Why the heck did you put a zipper in your jeans? It's like peeing into the jaws of alligator."
DESIGN DETAILS:
Cone Mills 12oz Red Selvage
Denim (14oz after wash).
Zip fly *****. 2 back pockets with covered rivets.
Two Horse leather patch. "E" red Tab.
Double needle Arcuate
Enjoy!
Yours Truly'
Levi Strauss and Co.
In summary, Levi's 501Z XX jeans are modern style jeans. Since the shape has been changed to have a slim shape since 1947
Considered to be a shape that is worn and looks modern, not too large, like pants that are worn for work, so the LVC 1954 jeans are considered to be popular jeans that must be worn from the LVC-1947 seriously.