TIMEX X RED WING (TW2P84300) 
If you are a guy who likes to dress cool With dark-colored calico jeans from the USA, along with brown leather ankle boots like Red Wing Shoes, which are America's top leather shoes You shouldn't miss this TIMEX X Red wing.
Timex watches are considered the top watches of the world, American citizens with a history of more than 165 years. For the Timex X Red wing watch (TW2P84300), it is a collaboration watch between the two great brands of the Americas. To celebrate the 160th anniversary of the Timex watch, quality products have been produced for over a hundred years. With a vintage vintage design in the 50s-60s period In The Waterbury (Waterbury) model, which is full of cool, traditional vibe. With a special leather strap made from brown bleached leather by Red Wing Shoes, there is not much chance that Red Wing Shoes will join hands with other brands to create work. And this time considered a memorable legend.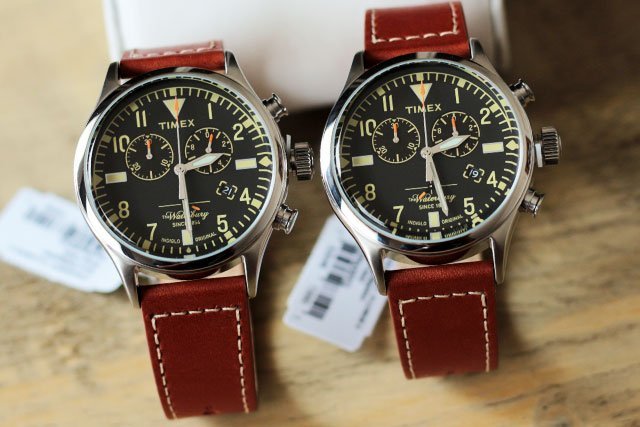 We come to see a rare watch like TIMEX X RED WING (TW2P84300) that is said to be rare because it is a limited edition watch. The large dial design design is 42 mm. Suitable for men to wear to full. Wrist definitely Rounded mineral glass With a large crown And 2 other function buttons.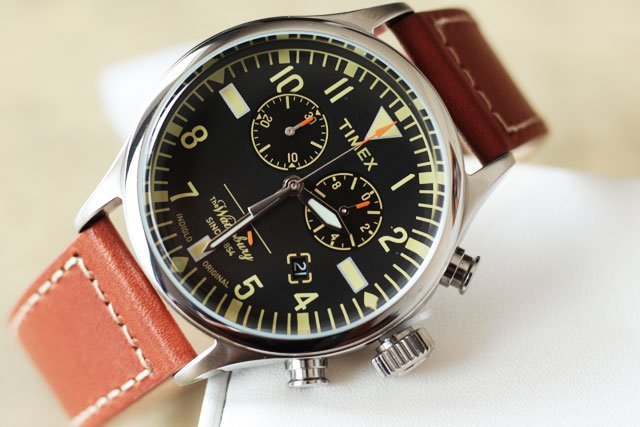 Classic black watch face With a date box And has 6 needles, clock body, stainless steel material, durable, waterproof 50 meters.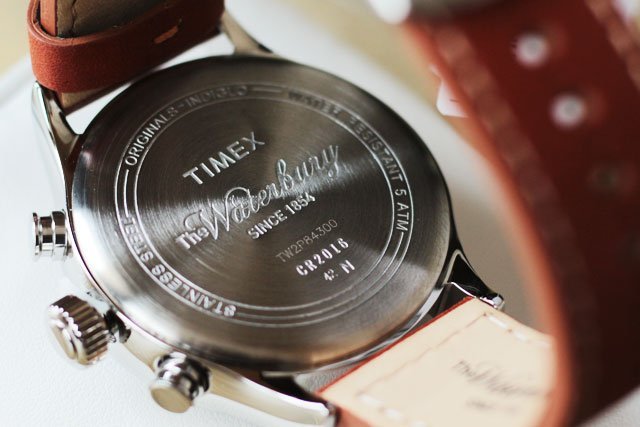 The back of the case is covered with a stainless steel engraved TIMEX The Waterbury Since 1854 and model number TW2P84300 and the year of production CR 2016.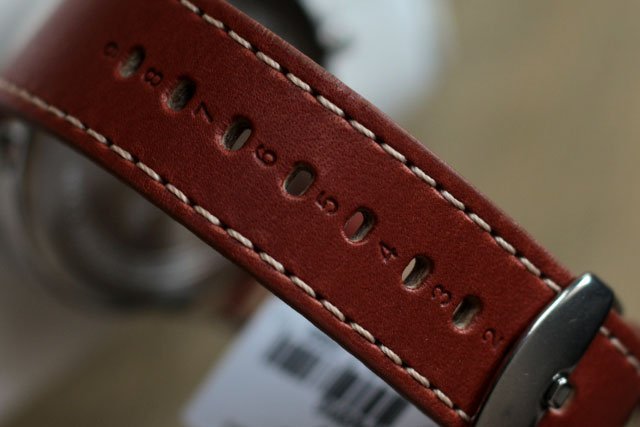 The leather strap on the outside is brown. And sew elaborate threads beautifully like the Red wing shoes.There are 9 elliptical holes, with number stamping in every hole.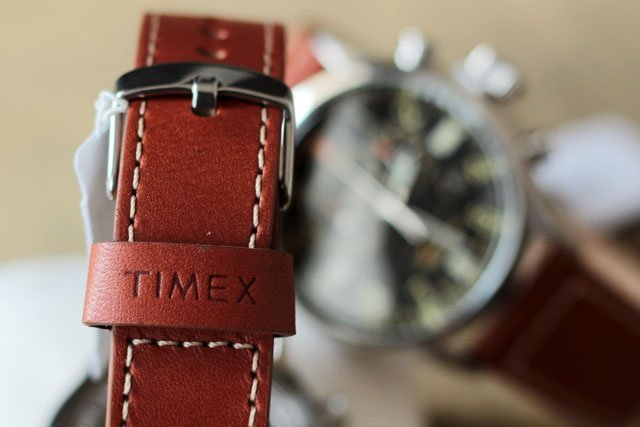 The strap is made of brown leather and TIMEX brand. The thread and sewing marks indicate the exquisite flawlessness.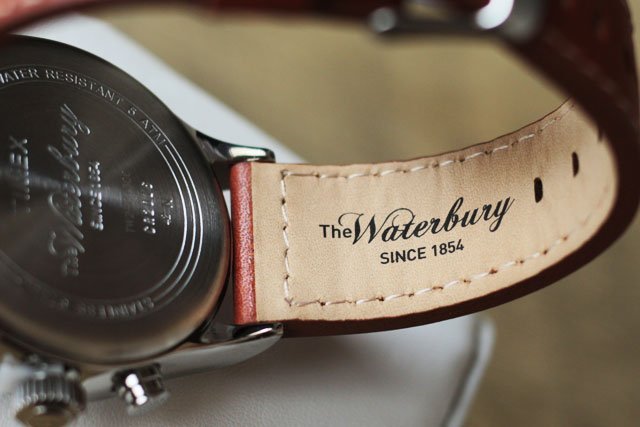 The inner leather strap is a cream color leather, beautiful, elegant, stylish look.The hole in the side will be written The Waterbury SINCE 1854.Importantly, when you experience it, you will find that it is incredibly smooth.
Inner leather strap On the other side will print RED WING SHOE LEATHER.Guaranteed quality from Red wing Shoes. Don't believe you. Try to sniff the watch.
You will get the smell of oil tanning leather. And if you walk into the Red Wing shoe shop often, smell this leather watch Will be the smell that you are very familiar.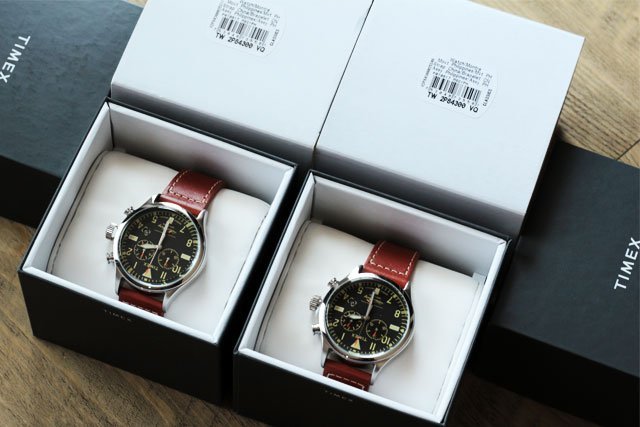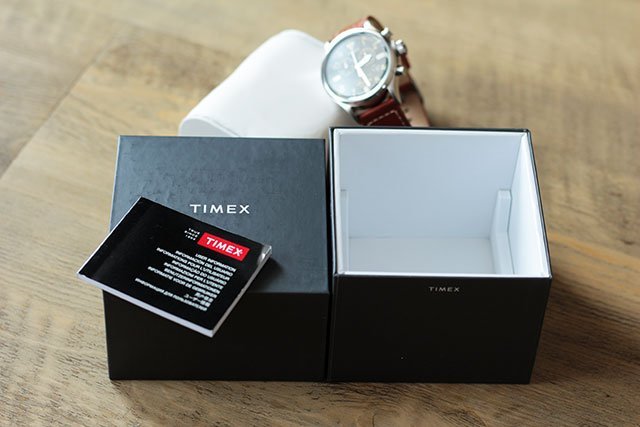 TIMEX X RED WING Watch (TW2P84300). New products including watches, manuals, paper boxes and watch pillows.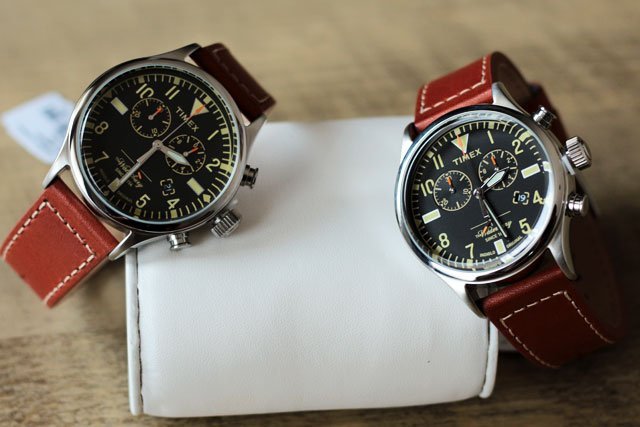 For watches TIMEX X RED WING (TW2P84300) is not useful, just watch the time. It is still a stylish wristwatch for wearers, and most importantly it was a limited edition watch made in 2016 and it is gradually Gone from watch stores around the world. Making it expensive and rare today Believe that you have started wanting to occupy this watch, right?