Blog JeansZa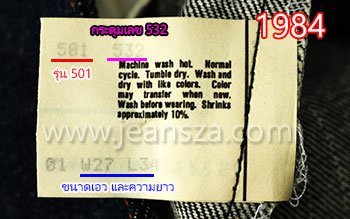 Look at the Levi's 501 care label 1984-1985.
The most difficult to find care label for Levi's jeans is the care label 1984-1985. It is only used for 2 years.
Details

Written by:

JeansZa

Category: Blog JeansZa
Also available:
Hits: 2817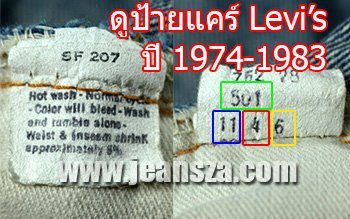 How to look at the care label of Levi's jeans.
Originally, Levi's 501 jeans do not have care labels attached to the inside of jeans as they are today. Identifying the details of jeans and how to take care, it uses a small amount of text to print on the inside of the jeans pocket. Which was found to be printed on the bag in the last year is 1972-1973. That means 1973 is the first year in the use of care instruction labels or someone called care tag.We come to see the details better. Just have a photo in 1974.
Details

Written by:

JeansZa

Category: Blog JeansZa
Also available:
Hits: 8197