Used Jeans levi's 501 selvedge
Blog JeansZa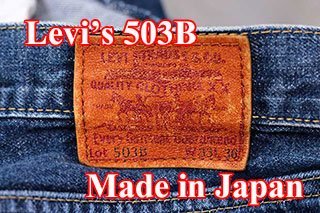 Levi's 503B Japan 
Levi's 503B is a pair of jeans that are harder to find than Levi's 501 because they are jeans that are produced and sold a lot less. And the story of the Levi's 503B jeans is still not clear. That the production is intended to meet which customer groups exactly Although the details are not different from Levi's 501.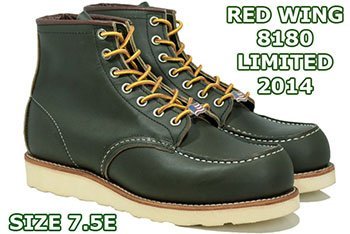 Red Wing 8180 Green kangaroo skin
Today we come to see Red Wing boots 8180.Classified as a rare shoe, another item of Red Wing Shoes.In fact, I became interested in boots. Because looking for beautiful shoes To wear with my levi's 501 jeans.Because the general shoes or sports shoes When wearing it, the ends of the pants are oily. Causing damage to the tip of our jeans.
I choose to see many shoes. But saw many People wear red jeans with Red Wing Shoes.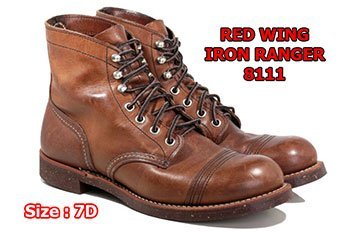 Review Red Wing Shoes 8111 Iron Ranger
Red Wing shoes 8111 considered the most popular Iron Ranger. The Iron Ranger 8111 is the flagship model of the shoe. Due to the popularity that the Red Wing's disciples wanted to possess Iron Ranger 8111.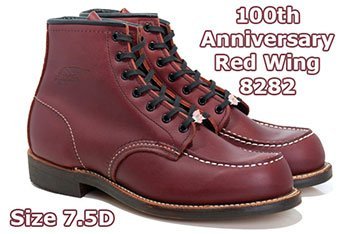 Red Wing 8282 100th Anniversary
In 2005, Red Wing Shoes celebrated 100 years after the establishment of Red Wing Shoes on February 10, 1905. Considered a shoe that has a history of over a hundred years. Starting from shoes for hunters, miners, industrial workers, agricultural workers and livestock. Until the fashion era. Red Wing shoes still maintain original production standards and develop in some ways until today.
Levi's 501 Selvage Bar Tag!
Usually Levi's 501 jeans selvage, many of which have been worn, must know that "Black bar tag". At the top corner of the back pocket  Even Levi's 501 jeans that are not selvage red line. During the overlapping period of change, from 1983 on wards, non selvage. We also found a non selvage red line "black bar tag". Can be found less Therefore considered a rare jeans as well.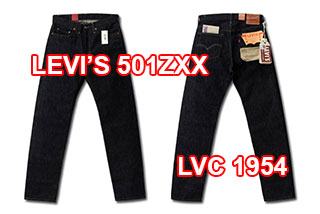 LVC 1954 LEVI'S 501ZXX, the first zip of Levi's
Levi's 501 jeans have a history of over 100 years. During the past years there have been many developments and changes. Levi's 501 is truly a history of jeans.LVC 1954 "LEVI'S VINTAGE CLOTHING" Which was a retro production in the year 1954. We came to see the details and specials of this model jeans.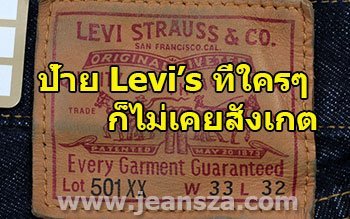 Major changes in 2 horses logo.
There are many people who have never noticed that Levi's jeans have "brown" patches that changed from the original. The trademark "2 Horses" that we are familiar with for a long time until I do not remember how it changed. This time I have pictures of changes. These two horses come to watch. In the past, if you notice well Will find that these two horses are completely different.