Blog JeansZa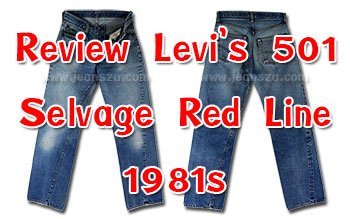 Levi's 501 Selvage 1981s
In addition to Levi's 501 "Big E" jeans, the old years "Levi's 501 Selvage Red line" Non Big E There are many people who are interested. And want to occupy. "Levi's 501 Selvage Red line" jeans that are non Big E will be in the 70s-80s.
Details

Written by:

JeansZa

Category: Blog JeansZa
Also available:
Hits: 2277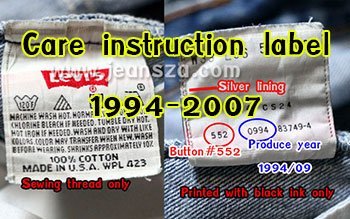 Levi's bat wing care instruction label.
Come back to watch again. For Care Instruction Label of Levi's Jeans that everyone likes. For this article I collected the care instruction labels of Levi's jeans from 1994-2007. But there are some years that have to cross the year because I don't have jeans in that year. We started with the Care instruction label in 1994, which has changed and further developed into something that is Silver Lining or Silver Ribbon. Many people who have fallen in love with Levi's 501 jeans will definitely get through this time.
Details

Written by:

JeansZa

Category: Blog JeansZa
Also available:
Hits: 4126