How to consider Levi's single?
There are questions from many people who have followed and sponsored the site Jeans forever (please be here). The question is, "Levi's singles look?" Today I Let's take a picture. The point of the Levi's jeans "single" to see it offline.
The main point of Levi's jeans "singles" is sewing on the back of the pants pocket. If you have Levi's jeans at home. I have to see it. That jeans you own is a jeans. "Levi's singles"?  
Based on the following elements.
1. Levi's jeans that you see the back pocket. Is the sewing thread a single thread? (See single and chain illustrations below)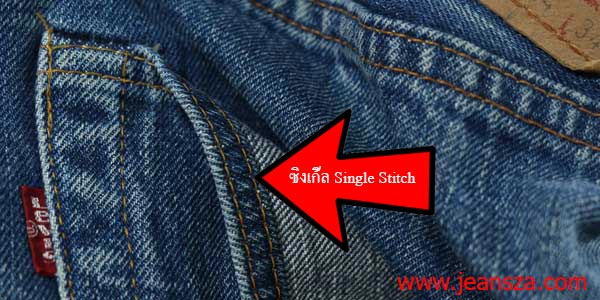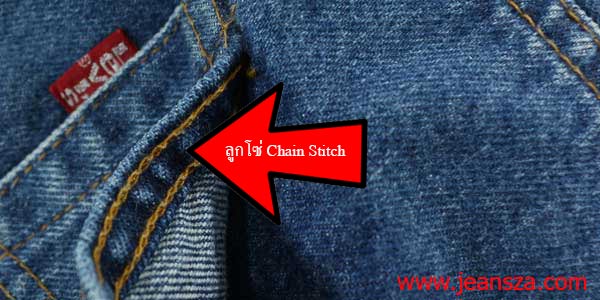 2. When you look at the back pocket. Find your jeans Levi's "singles" just happy to me. Because jeans "Levi's singles" that have a price and accumulating it must be "red line selvedge" if the seam is not in the picture below. He is not considered "Jeans Levi's Singles"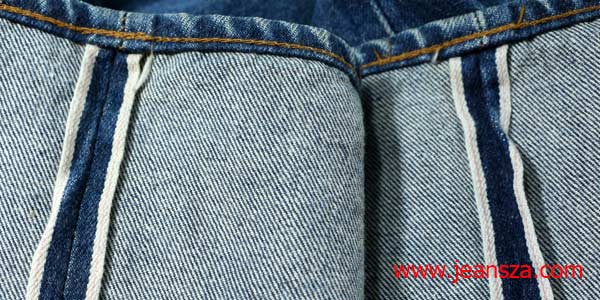 Because jeans Levi's One of the major changes was the "Big E" from the Red Tab labeled "LEVI'S Red Tab". The episodes changed to "Small e (Levi's)". Changes to the label "Red Tap" other elements. Levi's jeans are still in the same details as jeans Levi Big E, such as the original.
1. Selvedge (Red line).
2.Sewing single on the back pocket.
3.Care instruction tack.
4.Bar tacks black color.
5. matt denim.
As the transition from "Big E" to "Little E", Levi's customers captured the key details of the transformation of this era from 1971 to 1977 to be jeans. "Red line" is not "Selvedge Big E", but the importance of jeans singles is to use all the same elements with the production line. "Jeans BigE".
Finally, during the period 1978 - 1981, there was a change in the profile of the red jeans again. That is the method of sewing "chain" at the back pocket. And to change the matt denim to the first half of the sand denim will gradually change into a sand denim and change the sewing "Bar Tacks" as well.
Detailed summary of Levi's 501 single singles to consider.
Must be jeans Levi's "Selvedge"
Must be Levi's "Littel e"
Sewing Singles at the Bag Behind
Denim matt denim.
Black bar tacks
Produced 1971-1977, estimated to be before or after the same.
Oh! If you find a single single at Levi's (LEVI'S) Big E?
The answer is that jeans. It is jeans "Big E" 
This article is hoping that readers who are suspicious of Levi jeans. "Single singles" would understand how to look jeans Levi's singles. You want to be a good one.
JeansZa encourages everyone to put jeans.