Levi's 501 Sand denim
In the range of Levi's 501 Jeans a lot of experience. And many people would like to touch. Have a soft jeans. After washing and drying, the color of the fabric will gradually. Fade in the Fed Blue Jeans alternating with a small white pigment that is at "Sand Levi's 501"
Levi's 501 Jeans developed Levi's 501 Jeans and developed the weaving process. New denim styles come out differently. "Denim Original" on the first day.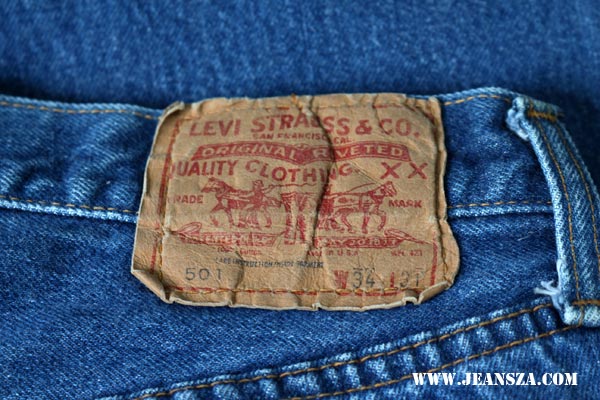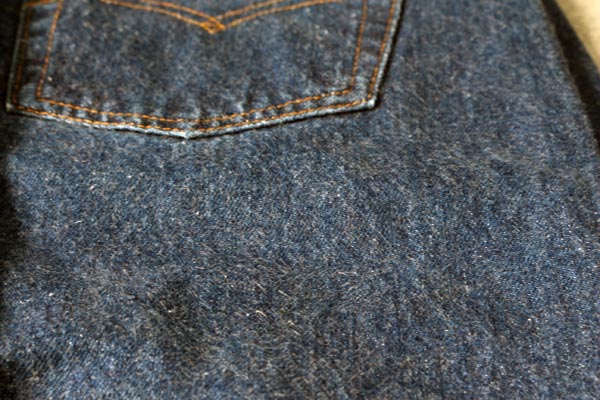 Jeans Levi's 501 made with this fabric. If you spin it with a machine and dry it first, the fibers are broken into a small white line full of pants. Same with the fabric matt. But when washing often. The fading color is faded and blue details are blue jeans cut with white and smooth look to loosen the texture of the sand. We are commonly referred to as "sand denim"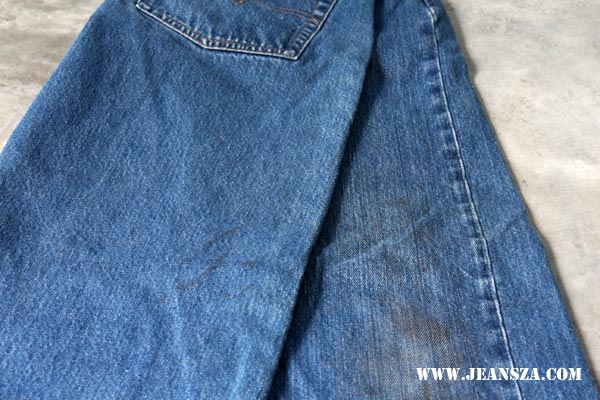 The picture above can be seen. The back of the pants is a "Fed" style "sand denim", but the front of the pants is also similar to the "fleece" as well.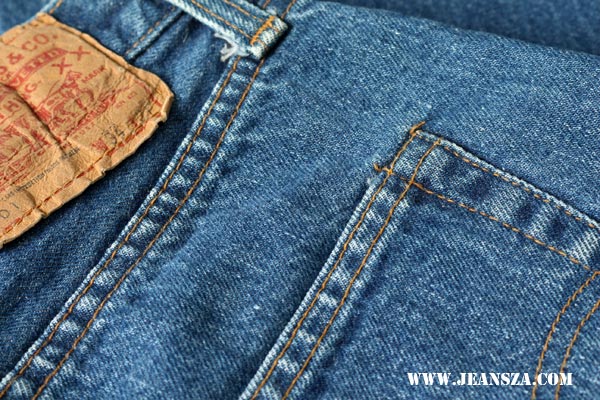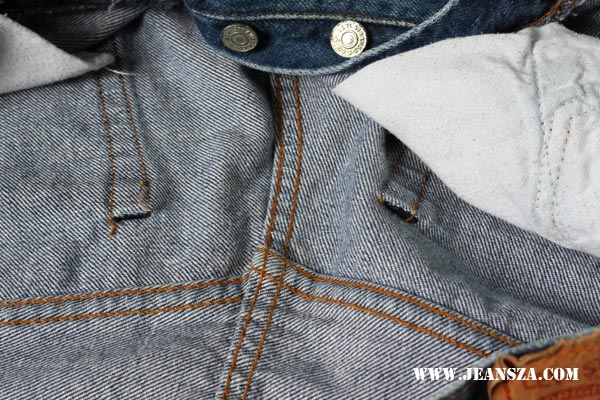 Look at the back of the bag. This is called the "Bar Tacks", or "Black Sewing zigzag" for Levi's 501 with the use of black thread sewing corner "Sewing zigzag" like in this picture. It is said that "Sewing zigzag", found in "Levi's 501 Selvedge" during a period before the "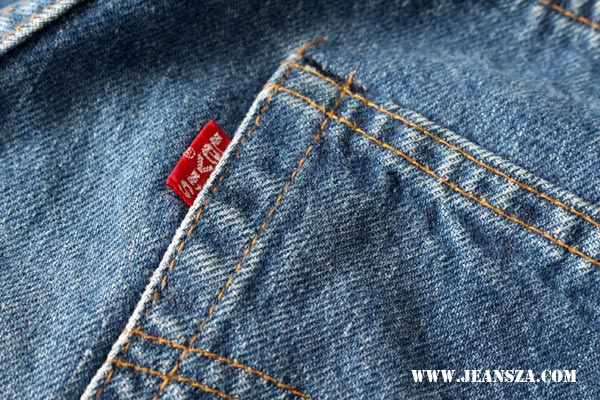 Levi's flag, also known as the red tab "Red Tab" on the "Levi's 501 sand", we may find the sewing black in the image.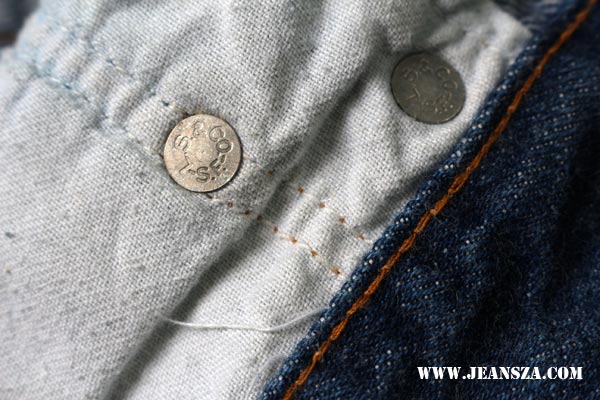 Rivet of "Levi's 501 sand fade denim" inside is a white, smooth aluminum, emblazoned with the company's Levi's logo. San Francisco.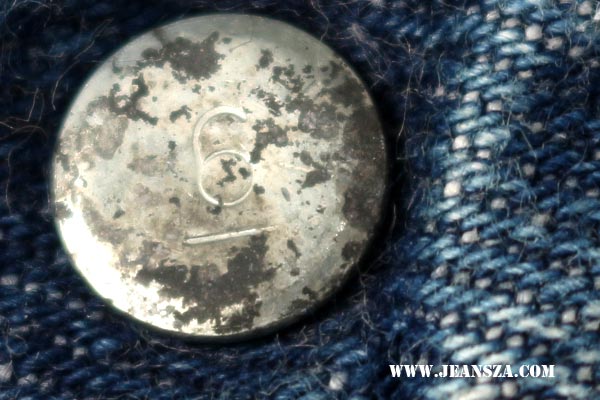 Button on the back of the "Levi's 501 sand cloth" can be seen both letters No. 6 and No. 2 (or other numbers I'm not sure)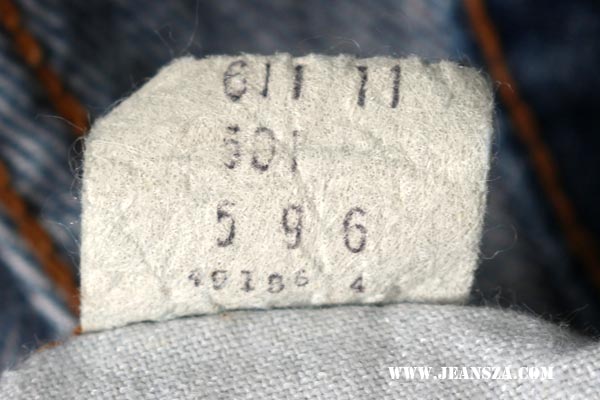 Care Instructions: Model 501 and 5 month production. 1979 Button No.6 is a factory in America.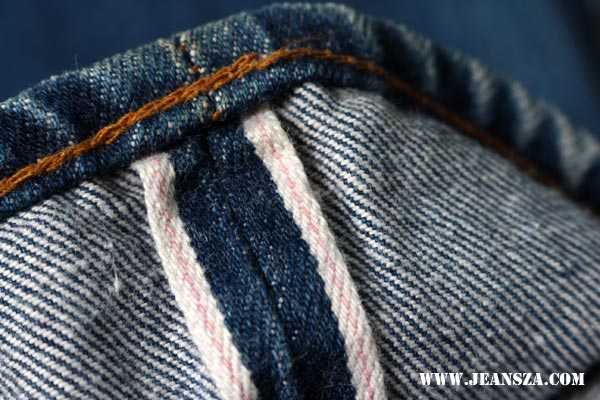 "Levi's 501 sand fade denim" during this time. Selvedge stitching Many people watch nostalgia. 
If we take the bag behind the "Levi's 501 sand fade" out with the same number buttons, number three will see the button pocket 6 is larger than the size of No.524, which many people in the bag certainly.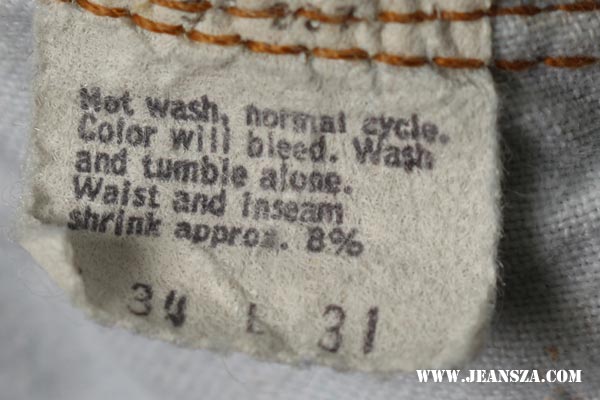 Another care tag identifies the care of jeans. And shrinkage of fabric. It starts with Hot wash. ------- ends with ----- 8% (shrinks 8%).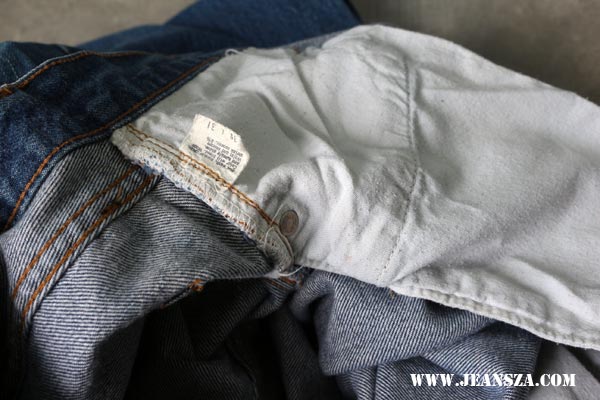 Sewing tag care Stitched to the left leg. And is positioned close to the edge of the pants.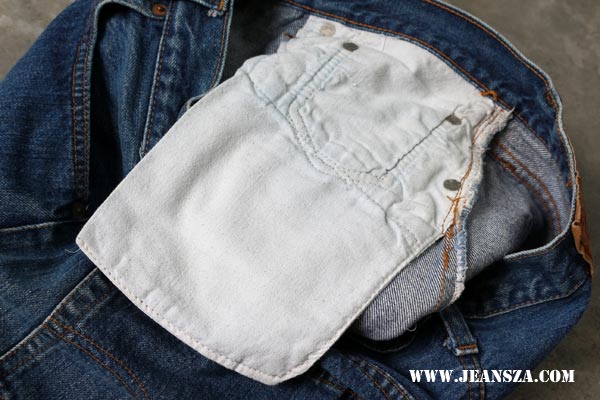 Sewing the inner bag of "Levi's 501 sandpaper" will use white thread. Unlike the "older Levi's 501" fabric. This will use brown thread to sew the bag.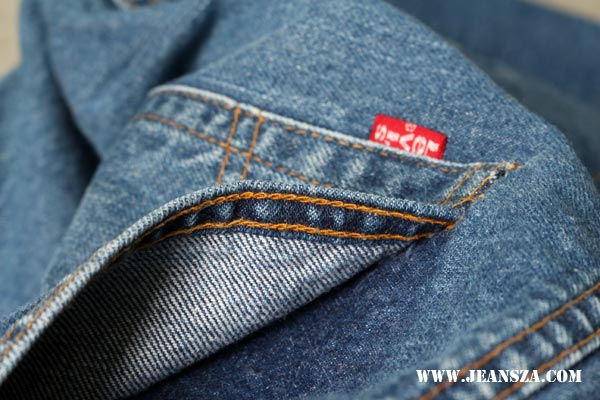 "Jeans Levi's 501" jeans are sewn on the back of the jeans. "Levi's 501 sand fade" is a single thread.
Detail "Levi's 501 Sand fade denim"
"Levi's 501 Sand fade denim" was born in 1977-1980.
The cut still looks like "Levi's 501 single"
The seam of the pants is "Selvedge"
The number on the back of the button. The sight is number 6 and number 2.
Black thread bar tacks sewn at the back pocket. Call it the "Sewing zigzag"
Size of back pocket If the button with the hammer number 3 is larger.
Bag front The "Levi's 501 Single" is sewn with brown thread.
Rivet will be white aluminum.
Care tags are sewn on the left leg. Near the edge of the waist.
Wash and tumble alone. Waist and inseam shrink approx. 8%, meaning "normal cleaning cycle will decrease color. Clean and wash only. Waist and inner shrinkage is about 8%
Stitching on the inside of the back pocket. The "Levi's 501 Single" will use a single threaded sewing machine.
Red Tab Red Tab will have both embroidery. And color screen font.
It is hoped that the article "Levi's 501 fabric matt" will be detailed to the reader to get more knowledge. And see photos The jeans are available. Levi's 501 is a very good idea. Come to see us. Always excited Because the production of the former hand made and controlled by man. Mostly