Levi's 20505 details not to be missed!
Jeans Levi's 20505-0217 was produced in 1986. Now it's older than some people are reading this article. This jeans is the old jeans kept in stock to date. But the condition is still new and looks great. So I took a picture to see the beautiful details of jeans Levi's 20505-0217 this one.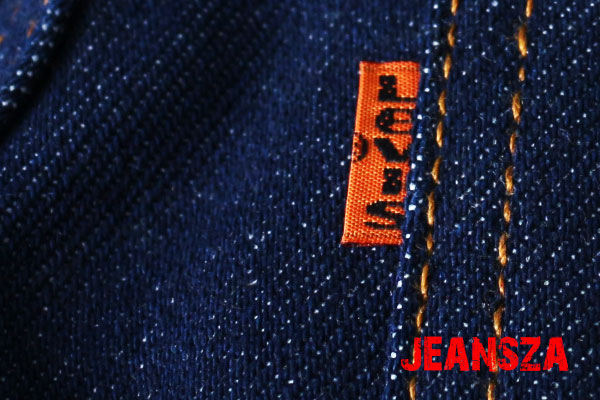 Levi's jeans 20505-0217 was produced in 1986. If we are from this year is 2018. Back then, it will be 32 years old. Of course, the jeans are the most enduring, Levi's jeans do not make it. more To worry about the age of jeans.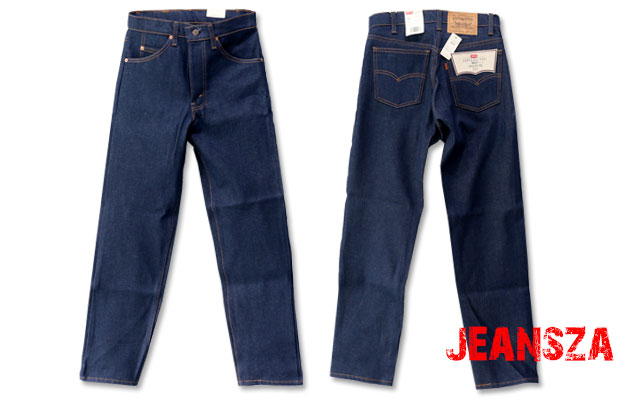 Jeans Levi's 20505-0217 is a pair of jeans with orange stripes. The orange tab is an indication of the special line that separates the original production line, the Red Tab. In the early 1960s, European fashion was spreading over Eastern Europe. With different trousers from Levi's 501 Original, Levi's needs to change its marketing strategy to increase its customer base among teenagers and guests. Levi's Orange Tab Jeans have been designed to distinguish between Levi's Red Tab jeans, the Original Red tab, and a loyal western American worker and livestock base.
The pattern of orange jeans Orange Tab Levi's 20505-0217 is designed to be slim in shape. The Levi's 501xx Original Jeans are more comfortable to wear. But teens and the general public like jeans that fit into the actress and rock musician, so Levi's jeans 20505-0217 orange label has been popular with many teens. Especially student groups. I was told to wear it in college. And jeans in this era is a symbol of the modern-day teenage force. Because there are many teenage head wear jeans. Fighting against the war. Rock musicians are all wearing jeans. This makes jeans become a symbol of impolite attire.
Start with the button Copper Button Copper Black classic Beautiful vintage style.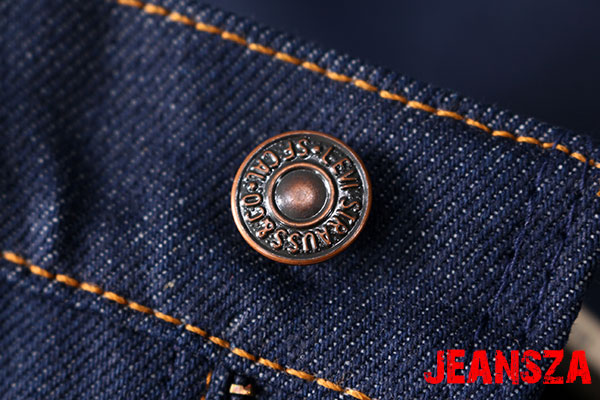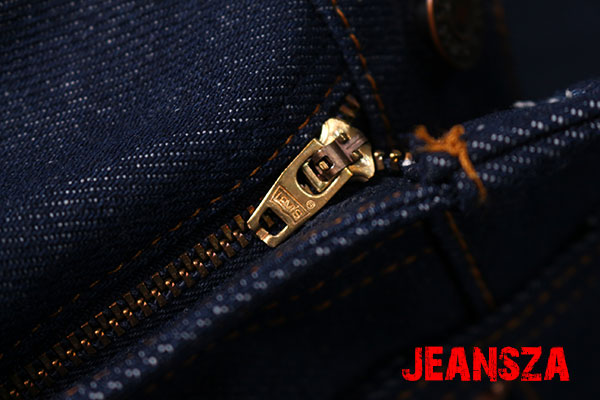 Levi's 20505-0217 jeans are Zip Fly, because it is the most popular fashion from Europe, expanding into East America if it is Levi's 501-0000 jeans on the West is a Button Fly. On the back is the code of the fabric. If it is Levi's 501 will use code 0000. It is Shrink to Fit fabric is a shrinkage after washing. It is not suitable for zipping. If it shrinks it will be very tight Levi's 501Zxx he once tried it. You need to change the fabric to fit Zip Fly Zip like 0217, it will not shrink. Make the shape fit the wearer. 
The back of Levi's button studs is almost everywhere. Must be numbered with. (Some of them may not be due to production failure in production). This number 575 is a production facility in the United States. The number of people to check the authenticity and counterfeit. Which must match the label. In the picture below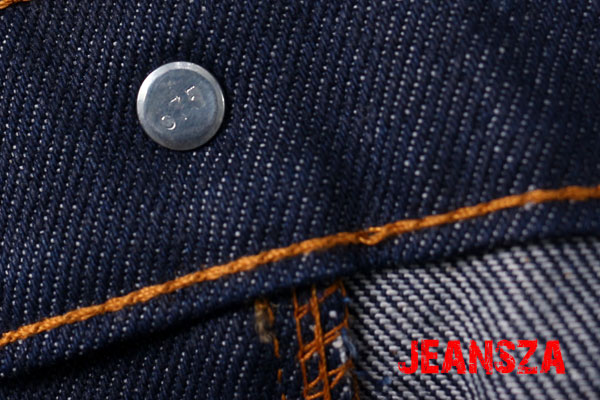 I have a lot of pain. Will finger Read more about Levi's jeans 20505-0217 label than this good.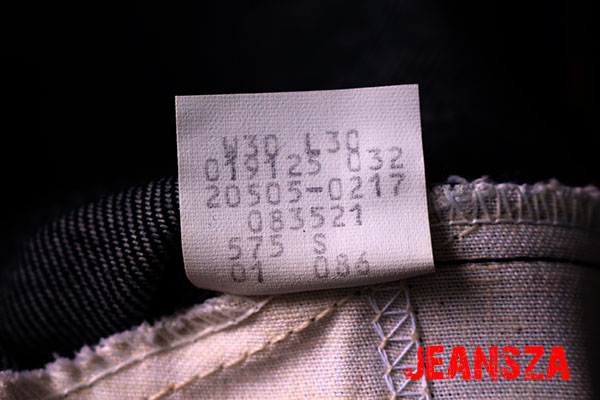 When we look deeply into the inner details of the pants. We will see a small white plate. Stuck on the left side of the seam straight pants bag. Small plate This is called the Care Instruction label. Thai people call it a stamp on one side, it will tell the size of W30 L30 (must match the gasket on the back). No. 20505 is the model number and 0217 is the fabric code Rigid 100% Cotton No. 575. Production location code The last number 086 is the 8th year 1986, the other number. I do not really know how it is related to this gene.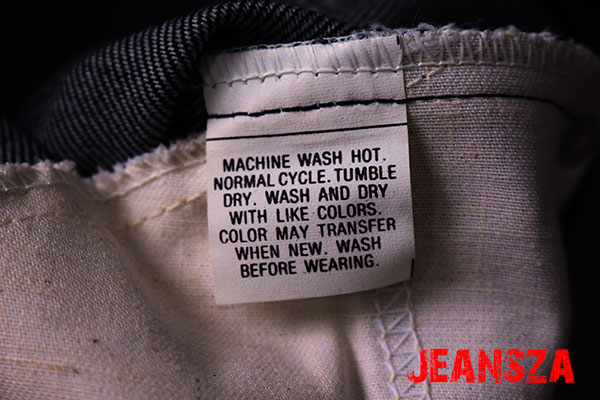 Another label printed with black ink is a guide to how to maintain and clean jeans.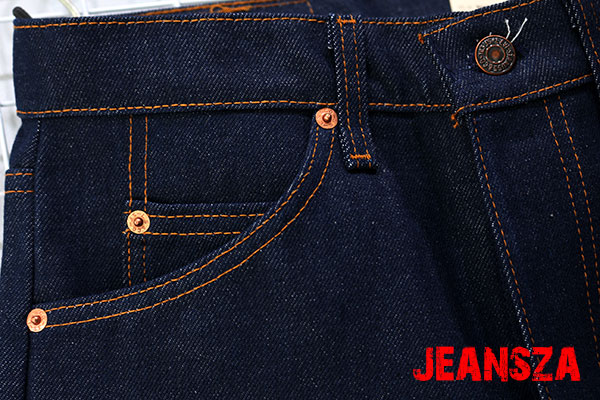 Levi's jeans 20505-0217 orange label is different from the original Red Tab is a riveted handbag with white only 3 pins only if it is Levi's Red Label Red Tab Original is a riveted together. 4 tablets.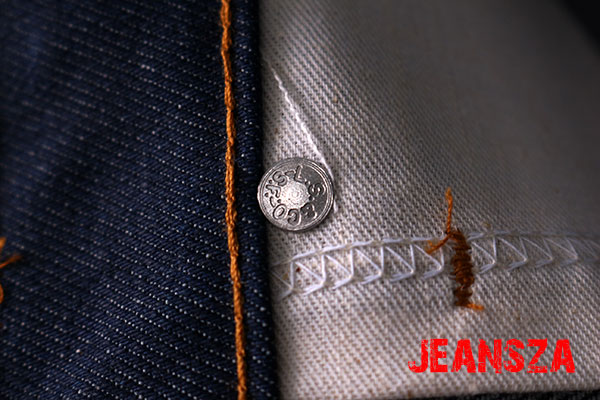 Rivet in the metal, aluminum, silver lettering L.S. & CO.S.F.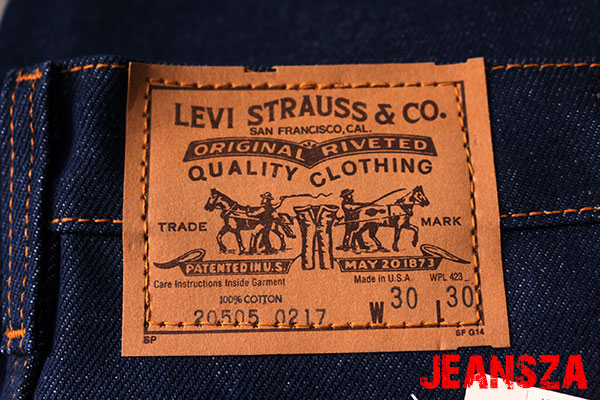 Brown gaskets Printed with brown ink, unlike the Levi's 501, which is a red ink.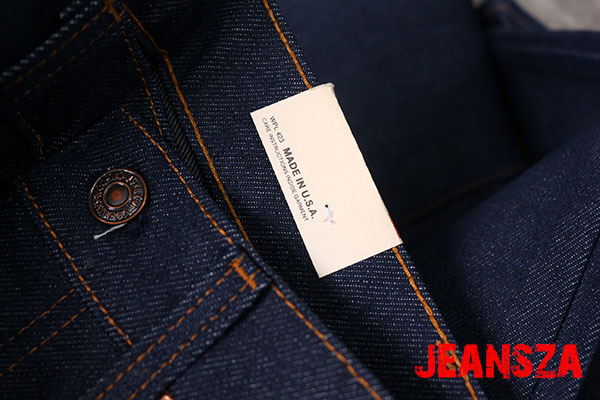 Made in U.S.A.
If we notice Levi's Jeans Orange Tab Orange Tab is different from Levi's Red Label Red Tab is another part. Corner Bag If a Levi's Red Tab is stitched rectangular pocket.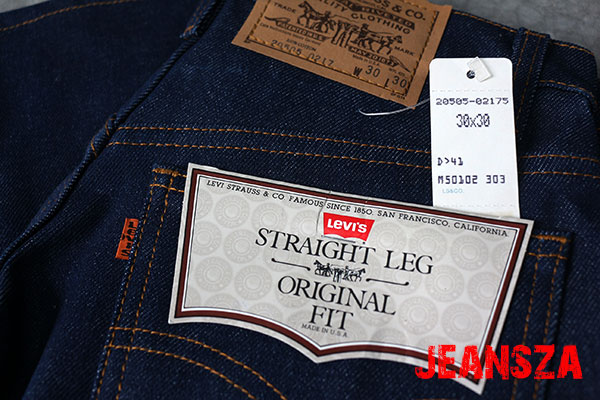 Really? That Levi's jeans 20505-0217 this beautiful to wear. I have to put it to the 60s to ever. Because jeans Levi's 20505-0217 it is fashionable across time. Stop in front of you.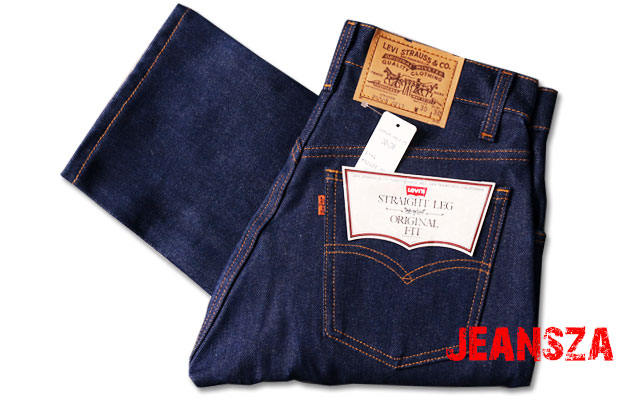 JeansZa encourages everyone to put jeans.