Red Wing 8180 Green kangaroo skin
Today we come to see Red Wing boots 8180.Classified as a rare shoe, another item of Red Wing Shoes.In fact, I became interested in boots. Because looking for beautiful shoes To wear with my levi's 501 jeans.Because the general shoes or sports shoes When wearing it, the ends of the pants are oily. Causing damage to the tip of our jeans.
I choose to see many shoes. But saw many People wear red jeans with Red Wing Shoes.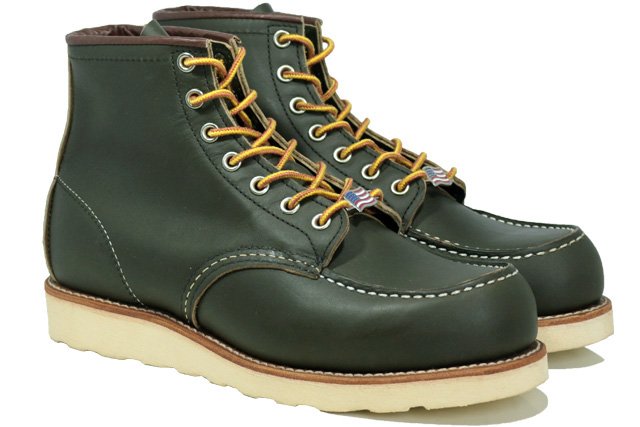 So I searched for Red Wing Shoes for my Levi's 501 jeans. It would be cool like other people wear. I don't have much time to go and choose. Department stores in Bangkok So try to search on the website And I have to come to the eye with the Red Wing 8180 green shoes. It is very beautiful. It is important that it is the size that I can wear enough to fit. But it is quite expensive.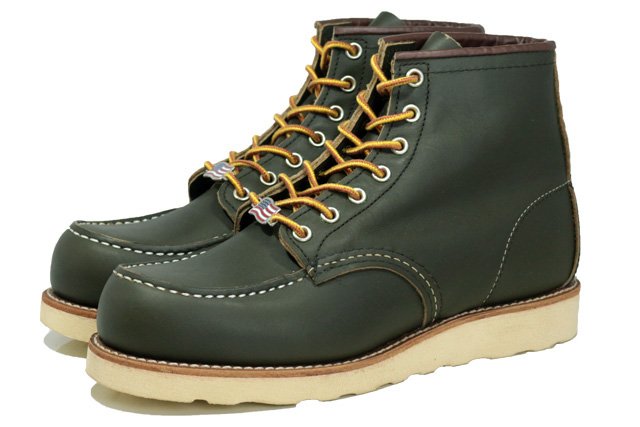 I studied by searching for how special these Red Wing 8180 shoes are. Because the seller said that it is a Limited 2014 shoe.
From the data found that Red Wing shoes are manufactured. Tanning is green since 1963. Red Wing Shoes has developed boots for premium athletes. By using kangaroos from Australia And is determined by the green color that is unique to the booth Especially for SEARS department stores (America's largest department stores) and with the TED WILLIAM label, which William is considered to be the greatest athlete in baseball history, considered to be an American icon. His name became a brand. Labeled with sports equipment That are sold at most SEARS department stores.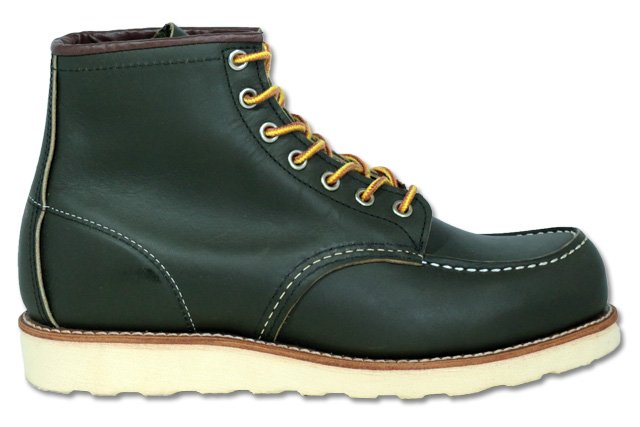 So the Red Wing 8180 was made again in 2014. By using kangaroo leather from Australia And stained with green. Considered as boots Classic Moc Toe, Red Wing Shoes Premium, which has disappeared from the Red Wing Shoes store since 2014.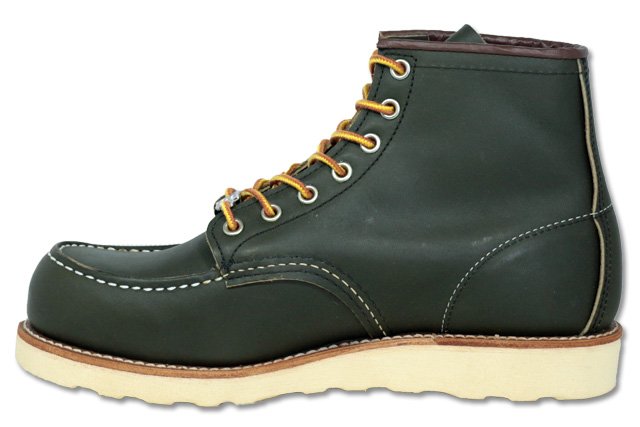 With a condition that is still beautiful And brand new This size fits the foot. I am not waiting to grab the ownership. Even without the box And a little high price
But more importantly, it can't be found anymore. In the future But the size may not be the size that I can wear it. This is an important aspect of buying shoes.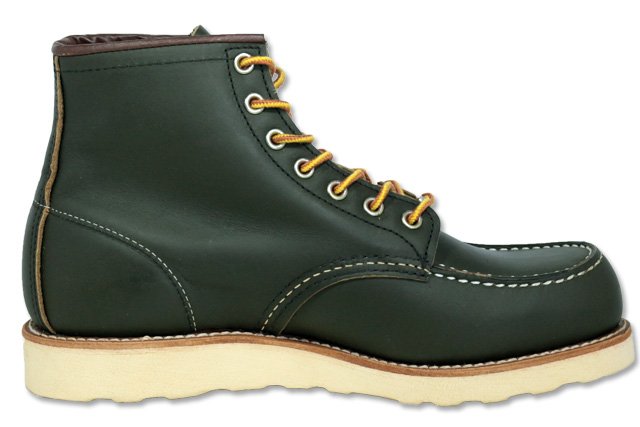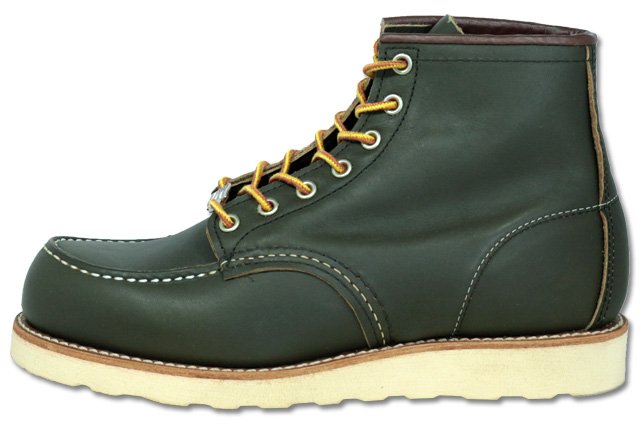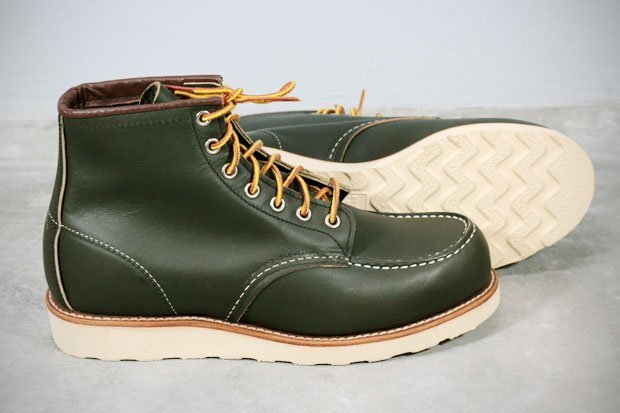 Let's see the details of this pair of Red Wing 8180 shoes. About how spectacular it is.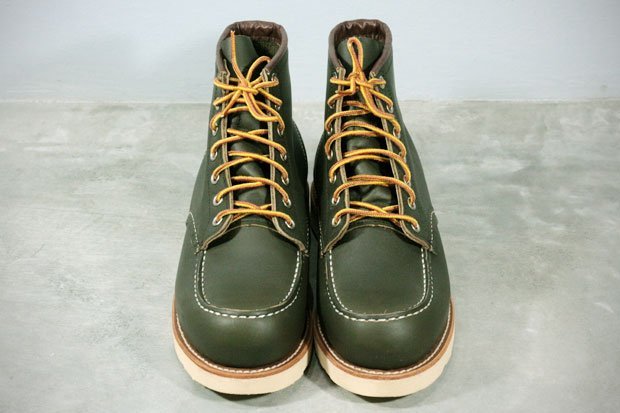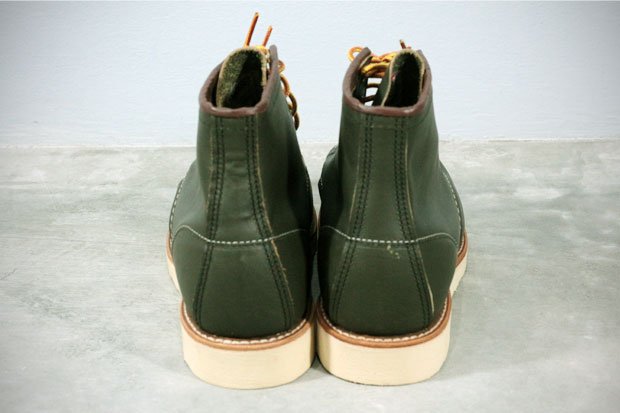 Heritage shape Classic Moc Toe Classic Moc Toe. Typical of the Red Wing Shoes inspired by the Moccasin shoes of the Indian tribe.Which sew the head of the shoe into a U shape, beautifully and perfectly. Importantly, it is a shoe that is durable in all conditions of use in rough terrain.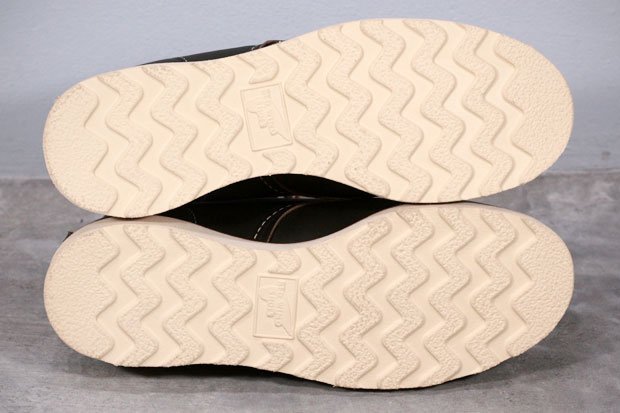 The shoes are white traction sole rubber crepe. Beneath the floor is a tread of a wave or a zigzag pattern, which reduces the adhesion of mud soils as well. And most importantly, this white rubber soles It helps to lighten and soften the feet at every step. Stitching the floor using Goodyear stitching for strength.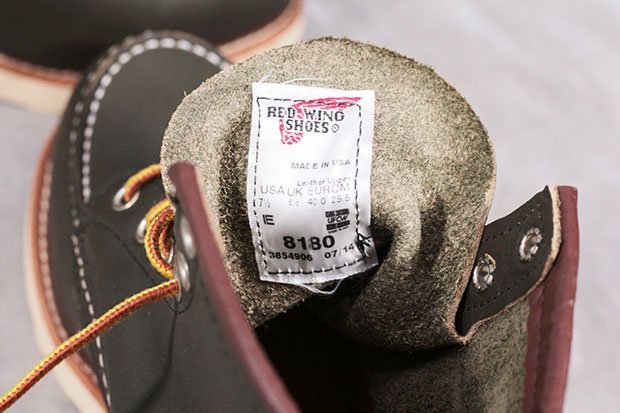 The leather shoes are green kangaroos. Beautiful and smooth to the eyes as possible. Inside is a movie Soft and comfortable to wear The interior is a wooden floor typical of Red Wing Shoes. The label on the tongue of the shoe has a logo or trademark. Red Wing Shoes Made in USA indicates the shoe number 7.5 E (EUR 40) The inner floor is 25.5 cm long. Here, the lid of my feet measures 24.5 cm. Allowing approximately 1 cm. I can fit it properly. The shoes are in front of E, meaning that the width of the foot will slightly increase, making me comfortable to wear, not uncomfortable. Because my feet are wide, if it is a D face, you can wear it but you can squeeze it a bit, but you can wear it for a long time.
The special feature of the Red Wing 8180 will probably use kangaroos from Australia. And dyed green. The production is only sold in 2014. Only the dealer in America.
But now disappeared from the market Anyone who wants this model Would have to find out where to meet. The price may be higher than the model that is sold in our home dealer. Or maybe looking for a second-hand shoe should be enough to meet I try to buy it.