Used Jeans levi's 501 selvedge
Blog JeansZa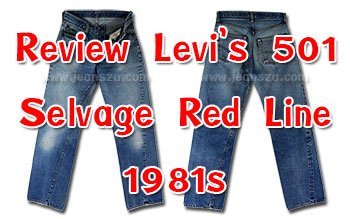 Levi's 501 Selvage 1981s
In addition to Levi's 501 "Big E" jeans, the old years "Levi's 501 Selvage Red line" Non Big E There are many people who are interested. And want to occupy. "Levi's 501 Selvage Red line" jeans that are non Big E will be in the 70s-80s.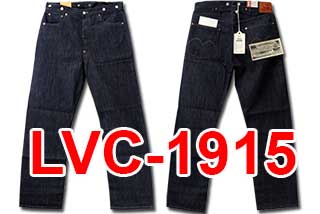 LVC 1915, the best button stud jeans
Hello all readers. For this time I got the jeans LVC 1915, is the "Levi's Vintage Clothing 1915" and that means Is a premium production line jeans of Levi's company. We come to see the premium details of LVC 1915.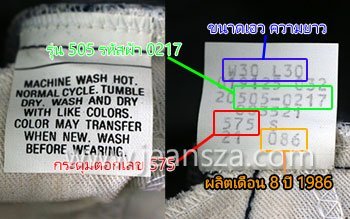 How to see Levi's care label 1986-1987
Levi's Care label (Care instruction label) Is part that many people use to see To determine whether the Levi's jeans are genuine or fake and which country? What production year? But it is only one component. Because sometimes Levi's jeans, especially secondhand Maintenance care labels often disappear. For this article, you will be able to watch the care labels of Levi's jeans produced during the years 1986-1987.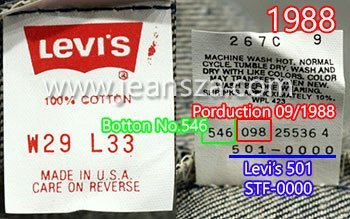 How to see Levi's care instruction label since 1987-1994
This time we will come to see the care instruction labels that many people are familiar with. And often see each other often. That is the care instruction label "Bat Wings" Started with Levi's jeans during the years 1987 - 1994. Made to be used in 2 colors, red and black. Let's see the details better than what the batting care instruction label in the 80s-90s has. What's interesting?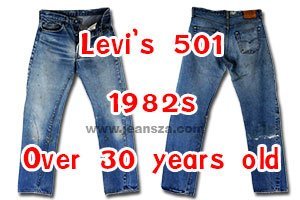 Levi's 501 is over 30 years old
We may find Levi's 501 used jeans very easily in the market for secondhand jeans. But Levi's 501 jeans produced in 1982, you may not find it easily. Because in reality Jeans that are over 30 years old are many people who are still looking for and collecting. In particular, good conditions are often more expensive than Levi's 501 jeans in the dealer. We come to see this old Levi's 501 jeans.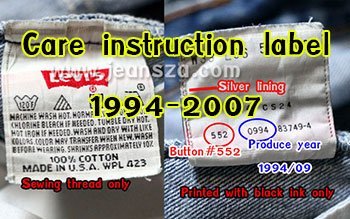 Levi's bat wing care instruction label.
Come back to watch again. For Care Instruction Label of Levi's Jeans that everyone likes. For this article I collected the care instruction labels of Levi's jeans from 1994-2007. But there are some years that have to cross the year because I don't have jeans in that year. We started with the Care instruction label in 1994, which has changed and further developed into something that is Silver Lining or Silver Ribbon. Many people who have fallen in love with Levi's 501 jeans will definitely get through this time.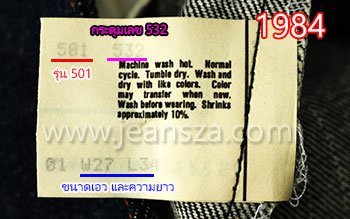 Look at the Levi's 501 care label 1984-1985.
The most difficult to find care label for Levi's jeans is the care label 1984-1985. It is only used for 2 years.