Blog JeansZa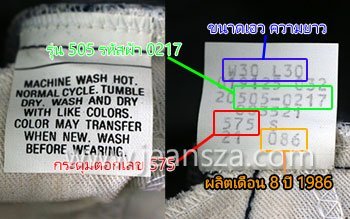 How to see Levi's care label 1986-1987
Levi's Care label (Care instruction label) Is part that many people use to see To determine whether the Levi's jeans are genuine or fake and which country? What production year? But it is only one component. Because sometimes Levi's jeans, especially secondhand Maintenance care labels often disappear. For this article, you will be able to watch the care labels of Levi's jeans produced during the years 1986-1987.
Details

Written by:

JeansZa

Category: Blog JeansZa
Also available:
Hits: 2607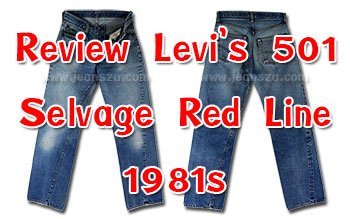 Levi's 501 Selvage 1981s
In addition to Levi's 501 "Big E" jeans, the old years "Levi's 501 Selvage Red line" Non Big E There are many people who are interested. And want to occupy. "Levi's 501 Selvage Red line" jeans that are non Big E will be in the 70s-80s.
Details

Written by:

JeansZa

Category: Blog JeansZa
Also available:
Hits: 2256