Do you know denim Levi's?
Who knows? What are the 4 group numbers at the end of Levi's? For example, "Levi's 501-0000" Some people may already know. And many never knew before. What is the indicator? And is it important? Today we will solve the problem with this number better.
If you have ever worn Levi's Jeans, you must have seen or familiar with these 4 figures. Because it is displayed. The back gasket or badge on the jeans. The number at the end of the model number of Levi's jeans is the denim number. Each type
So we came to know the fabric code of each type of jeans better.
0000 Denim Shrink To Fit. (STF)
Levi's 0000 denim is denim fabric. The denim fabric does not undergo any process. Unsanforized shrinkage, so this denim. When to wear. It may be necessary to shrink after about 10% of cleaning. When to wash it. Will make your jeans shrinkage again. You may not wear it anymore. If it shrinks too small. But interesting is. This denim is a traditional denim fabric. Many people like it most. Because of its color through traditional dyeing. Make a very dark Denim fabric. And shrinkage of the Shrink to fit jeans will cause the fetus of the jeans in different parts. The most beautiful and natural. I prefer to wear jeans to mold the Fed.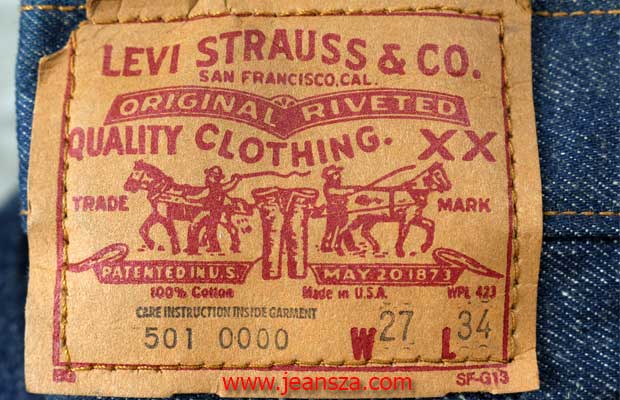 0113 Light Broken Jeans.
Levi's 0115 denim is a bleached, light faded denim. But why do you bleach to faded denim? Because in the past, bleached jeans fade bright. This is very popular, everyone must buy it. So Levi's must add pale bleach. The code is set to 0113.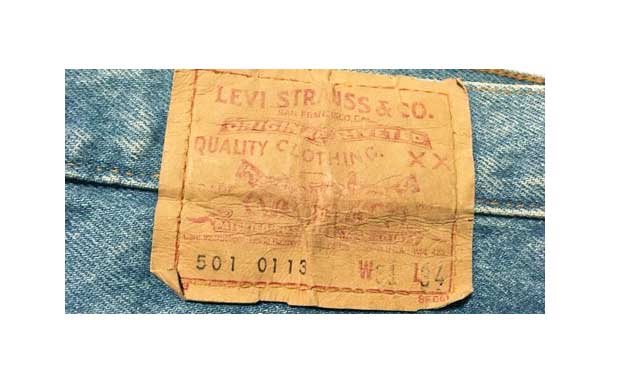 0115 New Dark Denim Through Shrinking, then Sanforized.
Denim 0115 denim is a denim fabric that has been processed to produce a shrinkage of fabric. This type of jeans is suitable for use with Zip Fly jeans (Zip) because the fabric does not shrink. We can buy this jeans by the size of our waist. If you try to wear at the store and then fit the waist. And comfortable to wear. It is certainly worn. This type of denim will not shrink after washing, of course.
0117 Stretchy Denim. (STF)
Denim 0117 is a Shrink to fit shoe like Code 0000, but it is different when applied to jeans with special sizes such as jeans size larger than normal. Or jeans that are longer than normal, such as Levi's 1501-0117, which may have the length of the jeans to 38 inches (usually 34 inches is very long).
0216 Dark Denim (zipper)
Denim Jeans 0216 is made to fit the zippered jeans. Because of the pre-wash already. Jeans are shrinking. The color of the jeans remains the same intensity we will find in Levi's 505-0216.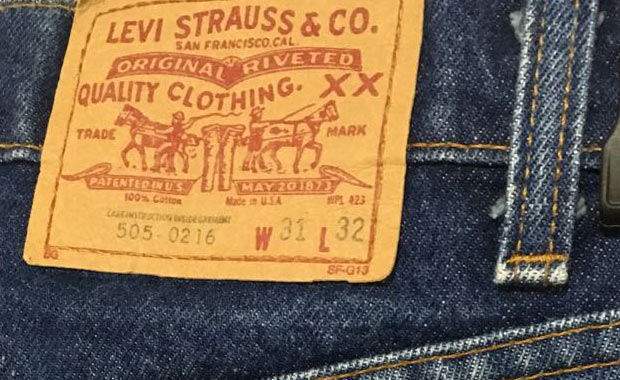 0217 Dark Denim Fabric Code 0216
Denim Jeans 0217 is a special dark denim. Darker than fabric code 0216 and denim made Pre-wash already. Does not cause shrinkage. You can choose to wear it at the label size. We can find it in Levi's 505-0217 or in denim jackets.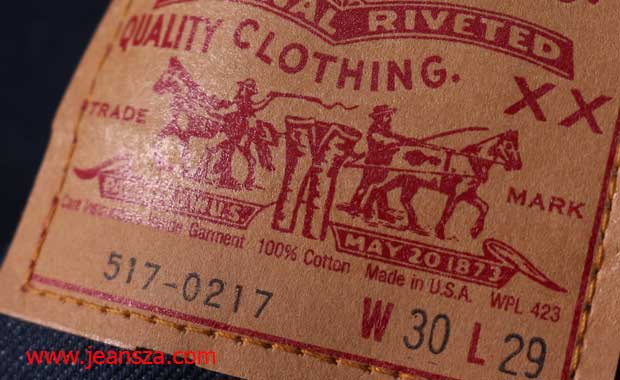 0651 White Denim.
Denim 0651 denim is a white denim. The white denim in the past was quite popular with. Beautiful white jeans.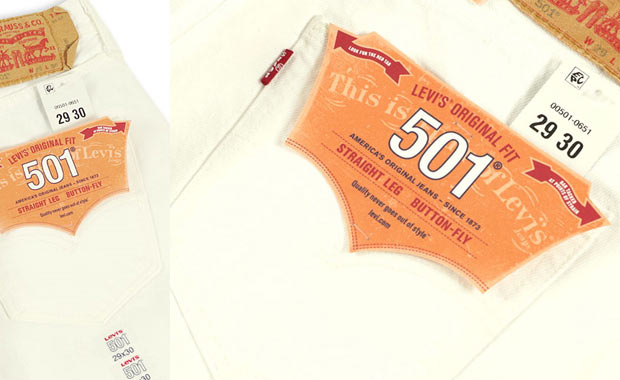 0657 Gray Denim.
Denim 0657 denim jeans Let us remember well. Jeans 501-0657 have many counterfeits. Blue cloth blue jeans. But the gasket and badge sign identifies the fabric code as 0657, which is the gray denim code. We know it is forged. Not very smooth.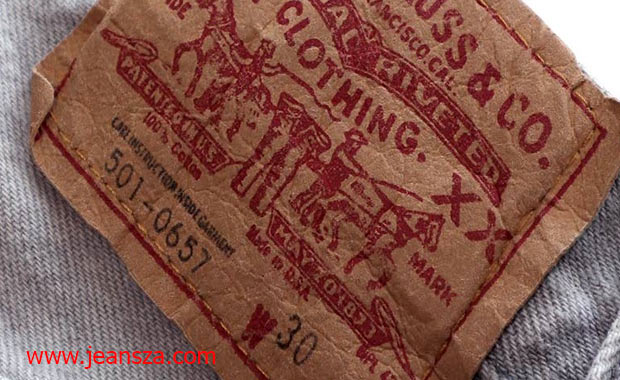 0658 Black Denim.
Denim 0658 denim is a black denim fabric. Many people understand that it is jeans. Super Black, but not really. Just plain black denim. If we are to distinguish whether our jeans Levi Black is a Super Black Jeans or not, then consider the code is this.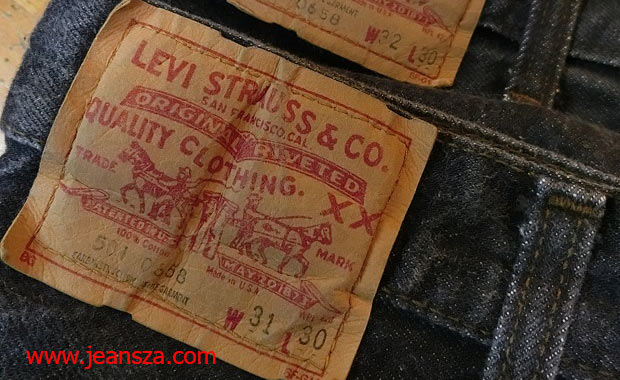 0660 Denim Magic Black or Super Black.
Denim 0660 Denim Black Super Black or Magic Black is a legendary black Levi jeans. The black is very black and very beautiful at the time of wearing. But Levi's jeans code 0660 Super Black has a soft spot, jeans, super black. The new never pass the water. If stored for many years with chemicals or paint. I destroyed the fabric until it decayed, decayed with anyone. Buy Super Black, the stock should be careful to be good. But if you go through the water then you will not find this problem.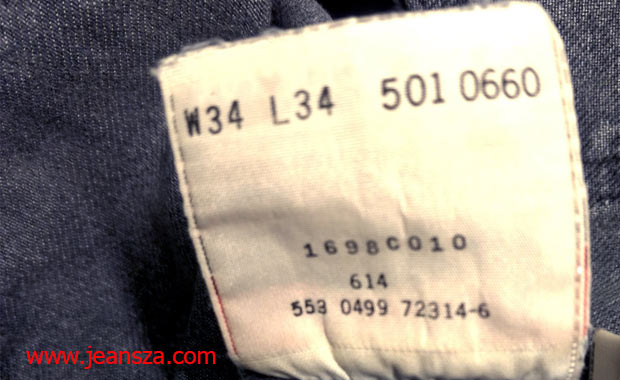 0913 Denim refined denim fabric.
Denim Jeans 0913 is a refined denim fabric. The pattern of the sandstone is beautiful. Jeans in the past were popular with many jeans wearers. Levi's produced a code of denim bleach.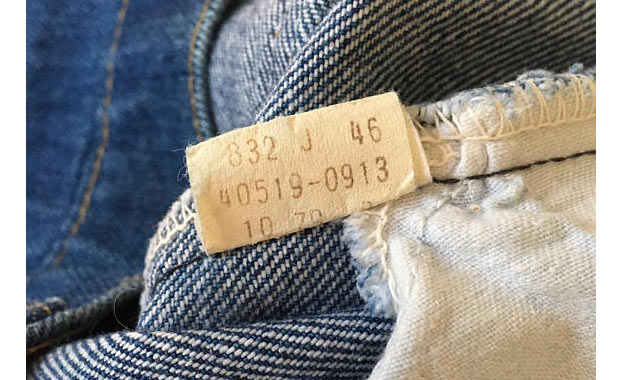 5900 Denim Jeans For Sale In Japan.
Denim 5900 Denim Shrink to fit (STF) fabric shrink 10% produced in the United States. Most of the 5900 denim is shipped to Japan.