Blog Jeans
Blog JeansZa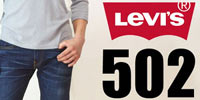 Levi's 502 
        We know enough about the jeans that "LEVI'S" Why is the code "501" at the end, which means. Lot. The first production in May (5) and is the best fabric. Received from the fabric. This article is about LEVI'S jeans "Levi's 502", but it does not mean that. Lot. The second production in the fifth month like LEVI'S 501.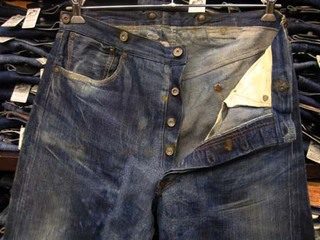 Super Vintage LEVI'S 501XX ปี 1906
If we want to see expensive jeans I think that these jeans would be suitable for everyone to see. It's LEVI'S 501XX (Big E) jeans made in 1906. It's an old jeans in Super Vintage level that we can't easily find.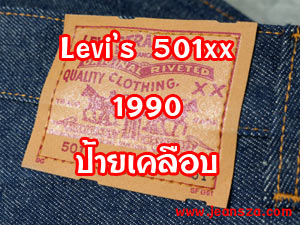 Jeans Levi's 501xx 1990s (laminated label)
Jeans Levi's 501xx, produced in 1990, has changed a lot. This major change was between 1987-1992. It was a time when Levi's 501xx was overwhelmingly popular. Levi's 501xx Jeans have been accepted by teenagers all over the world. Levi's 501 Jeans are a great way to see the Levi's 501xx Jeans in the 90s.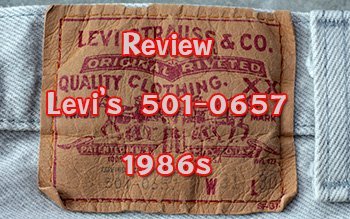 Levi's 501-0657 How does it look real?
Levi's 501 jeans are the most popular and counterfeit jeans.Especially jeans in the 80s-90s Today I will take you to see Levi's 501-0657 authentic jeans that have important details that are different from the fake.Looking at jeans, you should choose to look at the original jeans and remember to understand them well. When seeing fake goods, they will know immediately.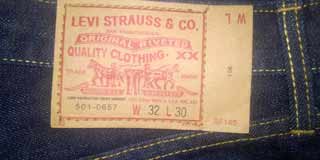 Levi's 501-0657 fake or real?
For the pants you want to keep and wear jeans. It will be an ancient jeans. The type of jeans is rare if you want to have these jeans. LEVI'S 501 Red Ribbon Big E is the legend of the jeans of the world.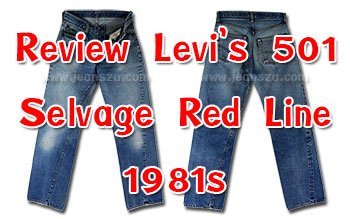 Levi's 501 Selvage 1981s
In addition to Levi's 501 "Big E" jeans, the old years "Levi's 501 Selvage Red line" Non Big E There are many people who are interested. And want to occupy. "Levi's 501 Selvage Red line" jeans that are non Big E will be in the 70s-80s.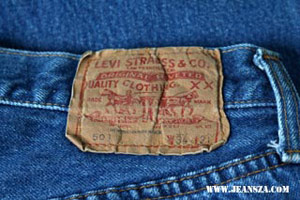 Levi's 501 Sand denim
In the range of Levi's 501 Jeans a lot of experience. And many people would like to touch. Have a soft jeans. After washing and drying, the color of the fabric will gradually. Fade in the Fed Blue Jeans alternating with a small white pigment that is at "Sand Levi's 501"
Levi's 501 Jeans developed Levi's 501 Jeans and developed the weaving process. New denim styles come out differently. "Denim Original" on the first day.