Blog Jeans
Blog JeansZa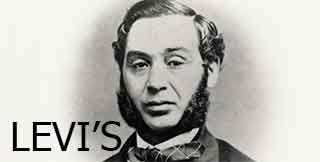 Levi Strauss, who gave birth to blue jeans.
California had much news about gold this year. In 1848, more than 300,000 immigrants arrived in California. Previously, gold could be found on the ground, he had to dig or float from the river. And the mining company's investment process is a great wealth industry.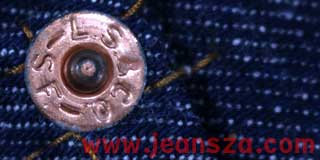 Jeans Rivet
Many people are reading this article. I believe you have to wear jeans. Some may like it very much. Some people do not like it. Some people may wear jeans every day.
Do you see that jeans have small trinkets attached to the jeans pocket corner? Seems to be useless.Or is it a fashion of jeans?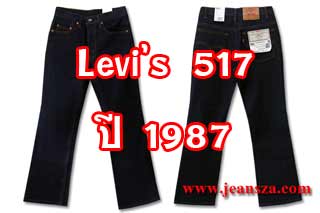 Jeans Levi's 517 Jeans
 Levi's jeans have been very popular in the past. There are many versions. And one that many people must remember is that "Levi's 517 jeans" because of the shape of jeans Levi's 517 is a pair of jeans. In the 1980s, it was a very popular style until the 90's. (Drop down train)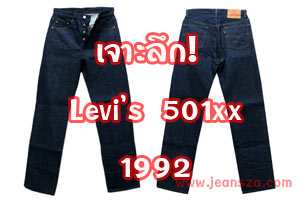 Levi's 501xx jeans in 1992
Jeans Levi's 501xx is considered jeans. I love jeans for a long time. The classic shape. Standard does not change In the past, who knows that jeans Levi's 501xx is a work pants. Especially work in mines and livestock. Buffalo cowboys before becoming a fashion that people put together the world to the present. That is long. Today I took jeans Levi's 501xx produced in the United States in 1992 to see the better.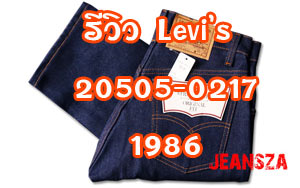 Jeans Levi's 501 years 1986 (before the black leash)
This time, I met a senior who kept Levi's 501 Jeans. And I would like to share from this kind brother. So I have a beautiful jeans to get a good review. For Levi's 501 jeans, this is 1986 Made in USA, which is jeans in the age of overlap with Levi's jeans that are going to become Levi's jeans in 1987. That's it. 1986, it may be both. Metal button And black buttons to see each other.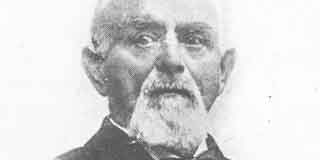 Who invented the most durable jeans!
Jeans The narrator was sewed with Denim fabric. The miners wear work in the period 1853-1871. True, denim fabric thick. It's tough Eat hard. And comfortable to wear both wet and dry. But there are also weaknesses that all jeans must be out of use before they should be. This is the story of Mr. Jacobs Davis sewing jeans. In San Francisco Not calm down with his sewing jeans.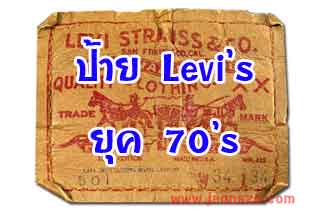 Levi's Patch 70s
One piece of Levi's jeans is important. And a prototype of jeans. This is the "Patch Tag" this piece is a size that is appropriate. And stick to the right hand side of the back waist. For Levi's Jeans, it's a registered trademark. We call it "patch tag" or "paper tag"