Used Jeans levi's 501 selvedge
Blog JeansZa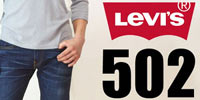 Levi's 502 
        We know enough about the jeans that "LEVI'S" Why is the code "501" at the end, which means. Lot. The first production in May (5) and is the best fabric. Received from the fabric. This article is about LEVI'S jeans "Levi's 502", but it does not mean that. Lot. The second production in the fifth month like LEVI'S 501.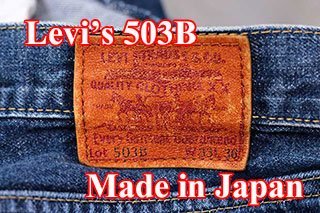 Levi's 503B Japan 
Levi's 503B is a pair of jeans that are harder to find than Levi's 501 because they are jeans that are produced and sold a lot less. And the story of the Levi's 503B jeans is still not clear. That the production is intended to meet which customer groups exactly Although the details are not different from Levi's 501.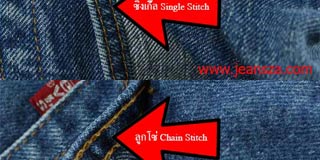 How to consider Levi's single?
There are questions from many people who have followed and sponsored the site Jeans forever (please be here). The question is, "Levi's singles look?" Today I Let's take a picture. The point of the Levi's jeans "single" to see it offline.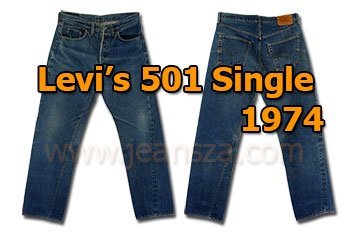 How to see Levi's 501 Selvedge 1974 ?
Levi's 501 red jeans are still something that many people want today, until the Levi's company has produced LVC to meet the needs of this group of customers in particular. But many people are still fascinated with the Levi's 501 jeans, the old red line is no less And Levi's 501 old-fashioned red jeans There will be counterfeits for a long time.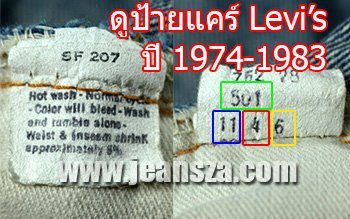 How to look at the care label of Levi's jeans.
Originally, Levi's 501 jeans do not have care labels attached to the inside of jeans as they are today. Identifying the details of jeans and how to take care, it uses a small amount of text to print on the inside of the jeans pocket. Which was found to be printed on the bag in the last year is 1972-1973. That means 1973 is the first year in the use of care instruction labels or someone called care tag.We come to see the details better. Just have a photo in 1974.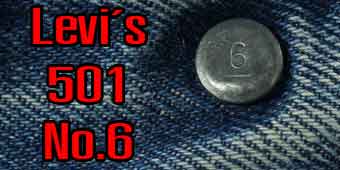 Levi's 501 Selvedge "e" number 6
Levi's 501 red tab buttons No. 6 is divided into periods of time and time. It has many details that people play Levi's 501. Selling profit. What you know? Levi's 501 Red tab "e" Button 6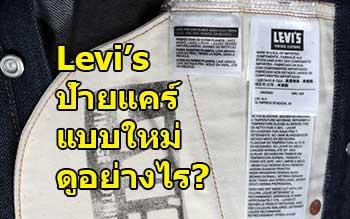 6 steps to see Levi's care label.
Levi's 501 jeans and other models will have one important point that many people use to check the authenticity of Levi's jeans or counterfeit jeans. More important than that Can indicate the details of the jeans as well The important point of this is "Care instruction tag". We have a few simple steps. To check the details of the following Levi's jeans.