Blog Jeans
Blog JeansZa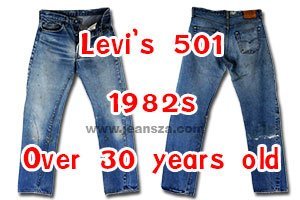 Levi's 501 is over 30 years old
We may find Levi's 501 used jeans very easily in the market for secondhand jeans. But Levi's 501 jeans produced in 1982, you may not find it easily. Because in reality Jeans that are over 30 years old are many people who are still looking for and collecting. In particular, good conditions are often more expensive than Levi's 501 jeans in the dealer. We come to see this old Levi's 501 jeans.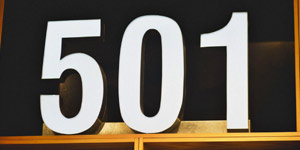 Jeans Levi's 501 Original Jeans
I know that almost everyone must know the name of the jeans as Levi's. Some people may know that it is the first jeans of the world. And know that the production began with a hundred years ago. But I still do not know the name of the jeans that everyone knows that Mr. Levi Strauss is a manufacturer and patent with Mr.Jacob Davis as the first brand. Of jeans But the number follows. "501" What does it mean and what is it?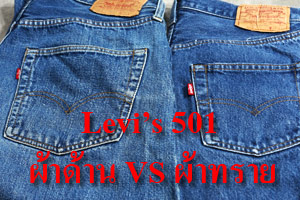 Levi's 501 denim matt with sand cloth, how to looks?
Jeans Levi's 501 is a jeans with a history of production for more than 100 years, so the brand is ancient. And powerful to this day. With changes over a hundred years. So there are a number of popular groups. The Levi's 501 jeans are "Levi's 501" (traditional) jeans and Levi's 501 jeans are "Levi's 501" sandals. Jeans "Levi's 501 denim matt" and "Levi's 501 sandpaper".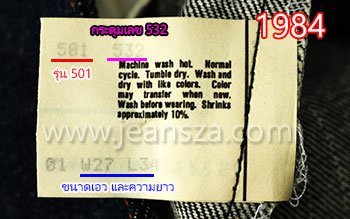 Look at the Levi's 501 care label 1984-1985.
The most difficult to find care label for Levi's jeans is the care label 1984-1985. It is only used for 2 years.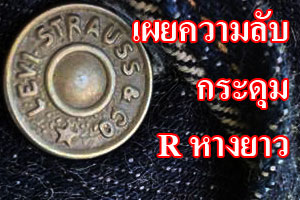 Levi's 501 Button R Long Tail
Jeans Levi's 501 usually have some details. Always find you. Even minor details. On the button It allows us to know the time of Levi's jeans 501 and the age of jeans Levi's 501 that very well.
Jeans Levi's 501 is different from the jeans. Button Fly, which other jeans are zip fly Zip with the unique button of Levi's 501 has not changed over a hundred years. There are some times when trying to change to zip like Levi's 501 Zxx, it is necessary to change the model to Levi's 502 instead and continue to Levi's 501 button to this day.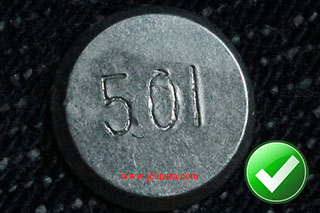 Levi's 501 with Button numbers 501 or not.
Classic problem for a long time. For Levi's 501 Jeans, and button number 501  is very controversial with the popular Levi 501 vintage jeans. In this article, I will let you know if Jeans Levi's Button No. 501 is true.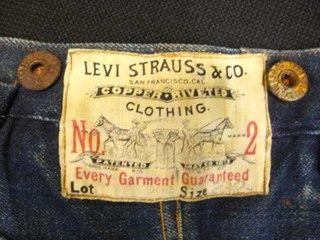 Levi's 203 Super vintage 1890s
Levi's 203 jeans, this is another old jeans that is classy. Super Vintage (Super Vintage) Rare, expensive, this item is stated that it was produced in the 1890s with the highlight. One pocket in the back (One Pocket) is a pair of jeans in the early days. which is very difficult to see nowadays.